Hiring a Book Marketing Agency? Ask These 5 Questions First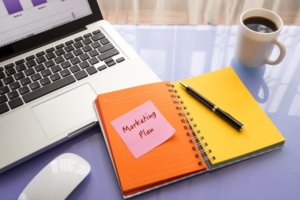 Whether you're an indie author or New York Times bestselling name, hiring a book marketing agency is a smart move. A professional book promotion service offers resources and knowledge to publicize you and your book — and maximize book sales. However, not all book publicists are created equal. You want to make sure you are choosing a company that has a proven track record of success, testimonials from many authors, and experience promoting your genre.
Before hiring a book marketing agency, be sure to ask the following questions:
How do you promote a book? How will it help accomplish my goals?
Some authors will know what types of book PR they want, while others need experts to advise them about which services may be most beneficial. Either way, authors need to ask the book marketing company what kinds of services they provide, as well as how they will help you reach your goals. Some companies will only offer publicity and media outreach, while others like Smith Publicity will offer that plus much more, including Amazon optimization, social media, and book review services.
How long have you been in business?
Book publicity is a challenging business, and many agencies, one-person shops, and fly-by-night freelancers come and go. Knowing how long a company has been in business is an indicator of its success. While some may offer lower rates, choosing a company that's only been around for a year or two is probably not the wisest option. Always keep in mind that less expensive doesn't always equate to the best value for your investment. A company that has been in operation for 10+ years has more significant experience in the industry and is more likely to help you achieve success.
What authors are your other clients, and how have you helped them?
Highly successful book marketers are always ready to provide references from their current and past clients. They should be able to provide you with case studies or a means of contacting other clients. Asking for references will help you determine if the firm is experienced and capable of marketing books similar to yours.
Who will be working on my campaign?
Along with the company's experience in general, authors need to evaluate the knowledge of the individual team members who will be working on a campaign. Ask who will be working to promote your book, as well as their experience and other clients with whom they've worked.
Why do you think I'd be a good fit for your agency?
You will be working closely with the agency you hire to market your book. The agency's answer to the question shows how much insight they have about you and your book and will also help you determine if they are the right company for you.
Smith Publicity is a leading book marketing and author promotion agency that has been promoting books and authors across all genres since 1997. We work with both self-published and traditionally published authors. To learn more about our company and the services we offer, please contact us at (856) 489-8654 x 306.
https://www.smithpublicity.com/wp-content/uploads/smith-publicity-logo-crop.jpg
0
0
Smith Publicity
https://www.smithpublicity.com/wp-content/uploads/smith-publicity-logo-crop.jpg
Smith Publicity
2015-06-25 11:33:04
2020-08-10 11:24:34
Hiring a Book Marketing Agency? Ask These 5 Questions First