Book Marketing Tip: Give Your Book Away
by Corrin Foster
Director of Marketing and Branding
Greenleaf Book Group
Authors often ask me for my top book marketing tip – what one thing should they be certain they do to support the launch of their book – and the answer never fails to horrify (authors) and delight (me, a book marketer).
Give your book away.
With nearly 8,000 books published every single day in an increasingly crowded market of experts, thought leaders, creative voices, and storytellers, the best way to get your book noticed by readers is to get your book into the hands of readers. You're never going to run out of new readers for your book – readers that will buy your book – so harness the power of enthusiastic early readers to reach buyers.
The Catch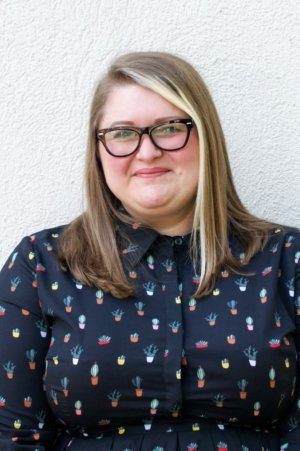 There's always a catch, so let's start there to squelch any concerns about giving your book away. To receive a copy of your book, you should ask readers for something in return. Book launches are an exciting time, and readers love being the first to read and share a promising new book, so they expect one of the below requests and are usually happy to oblige in exchange for a book.
An email address
A review on Amazon, Goodreads, or another retailer or book review website
A social share
Why?
I know you're asking yourself, "Why on earth would you be giving books away when there are book sales to be had?" Giving books away is both a short-term and long-term marketing strategy used to:
Grow your email list so that you can keep in touch with your community and active them in the future
Grow your social network by connecting and conversing with your community
Grow the social clout for the book with reviews, which helps to convert future book browsers to book buyers
Drive ratings, reviews, and site traffic to the Amazon book page to achieve Amazon bestseller status and trigger ongoing organic Amazon promotion
Who? How?
Hopefully, you're starting to see the value of giving away your book and are starting to strategize in your head who you should give your book to and how. Start with:
People in your close network who will commit to posting a review on the publication date
People in your network with a large social following who will commit to sharing on social media on the publication date
Active book reviewers, influencers, and bloggers who post to sites dedicated to book reviews or their own book-centric social media
Active consumer book reviewers who post to retail sites
The logistics of getting books to be readers can be complicated, but several options depend on the recipient, preference, and budget:
Utilize NetGalley to distribute digital copies to book reviewers, influencers, bloggers, book buyers, librarians, and media.
Host giveaways, both print, and Kindle, through Goodreads, to reach active consumer reviewers.
Mail physical books (and other swag – stickers, bookmarks, reading guides, pins, etc.) to more influential reviewers and people in your close network
Provide a watermarked PDF to trusted individuals, such as mentors and media
Keep in Mind
Remember to adhere to industry standards regarding reviews and request that anyone who receives a copy of your book discloses it when sharing their review.
You can't force a reader to share a review, but you can follow up. Send an email a few weeks after they've received their book, thanking them for their interest and letting them know how important reviews are to your book's success and where they can be posted.
You can't (and shouldn't) try and dictate the tone of any review. Encourage readers to share their honest reviews, and more often than not, it'll be positive.
People read at drastically different paces and likely have other books in their to-read pile. Realize that your book may not jump to the top of that list, but that review received at any time is valuable.
Getting your book into the hands of early readers and supporters is an integral part of any book launch strategy and can mean the difference between a splash or a ripple in the ocean of new books. Give away as many books as you feel comfortable with and be strategic about who you give books to and what you ask of them, and the risk will be well worth the reward.
With over fifteen years of experience in branding and digital marketing, Corrin Foster has extensive knowledge of content management, product marketing, and online advertising. At Greenleaf, she develops and executes strategic marketing programs; oversees social media; and consults with authors on building their brand, establishing an online presence, and growing reader communities. Corrin holds an MBA in marketing from Indiana University, completed the Yale Publishing Course, and was a 2015 Publishers Weekly Star Watch Honoree. Corrin is also a popular lifestyle blogger and has spoken at IBPA Publishing University, WordPress WordCamp, and South by Southwest.
https://www.smithpublicity.com/wp-content/uploads/2020/11/Corrin-Foster.jpg
451
300
Smith Publicity
https://www.smithpublicity.com/wp-content/uploads/2023/02/logo-new-1.webp
Smith Publicity
2020-11-10 11:39:09
2021-09-11 21:02:26
Book Marketing Tip: Give Your Book Away