Get to Know… Mike Onorato – VP of Publicity Services
1.) How long have you been with Smith Publicity, and what is your role at the company?
I've been with Smith for 4 years. In my role as VP of Publicity, I oversee all our book marketing campaigns and clients, manage media relations, set strategy, and brainstorm with our team on newsworthy angles. I also host our company podcast and manage our NCAA Tournament pool!
2.)How did you get your start in the industry?
My first job in publishing was in 1999 with a small publisher that has since gone out of business. But I was hooked! Working with interesting authors and interesting books was (and remains) exciting.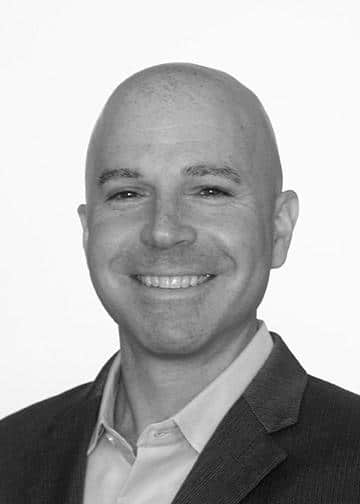 3.) What is your favorite thing about your job?
The thrill of the big media "get." It's what we live for as book publicists. Helping our authors achieve their goals. Also, the tremendous colleagues I work with.
4.) How has the publishing industry – and book publicity, specifically – evolved over your time at Smith?
I think there is more reliance on author-created content (articles) now more than ever, and that's been a big change. Also, I feel podcasts have exploded in the last 2 years, and we have more avenues to pitch.
5.) What is your personal favorite genre to read? Any authors you love in particular?
I love mysteries and thrillers. I'm currently reading The Likeness by Tana French, which I just recently discovered. I also love Jo Nesbo, who is a deliciously dark writer. On the nonfiction side, I enjoy history and select biographies.
6.) If you could offer just one piece of advice or insight to an author, what would it be?
Recognize that your book publicity company wants the book to succeed almost as much as you do. We want that big hit. We want the sales. We're trying!
7.) What is a fun or interesting fact about you that people might not know?
I enjoy traveling and have visited more than ten countries and 26 states. My favorite? Australia.
---
Our "Get to Know" series will be a regular part of our blog, with a different team member featured each time. Smith Publicity has built a reputation as a PR agency that provides top-notch book marketing services in a personal, relationship-based manner. Unlike some book marketing agencies, you'll see photos of us all over the website – we believe that in a business such as book publicity – where client trust is crucial – it is important to show that we are real people. On our photos page, you'll see hundreds of pictures capturing the early days of Smith Publicity to today and many of the years in between.
As always, if you have questions about our services, email info@smithpublicity.com.
https://www.smithpublicity.com/wp-content/uploads/2020/12/mike-new-pic-small1.jpg
504
360
Smith Publicity
https://www.smithpublicity.com/wp-content/uploads/smith-publicity-logo-crop.jpg
Smith Publicity
2020-12-15 16:46:31
2021-09-11 19:50:46
Get to Know… Mike Onorato – VP of Publicity Services