Get to Know… Erin MacDonald-Birnbaum – Senior Publicist and Director of Publicity Strategy 
It's no secret that the public relations industry can be a grueling one. In fact, public relations execs are frequently included in lists of "most stressful jobs," and for a good reason: deadlines, media relations, public interaction, and more can take their toll.
One of the things that set Smith Publicity apart from other agencies and has played a role in the company's overall success is its unique team – often described as warm, kind, helpful, and genuine. The staff at Smith Publicity takes care to lift one another up and cheer on each other's successes because they know it is a tough industry; individual success means team success, which means author success, which is the ultimate goal.
This special company culture is one of the reasons, so many of Smith's team members have been with the company for so long. In an industry with high turnover, almost one-third of employees have been with the company for a decade or more.
Among those veterans are Erin MacDonald-Birnbaum, Senior Publicist and Director of Publicity Strategy, who has been with Smith for 17 out of its 24 years in business. Read below to meet Erin, learn why she loves her job so much, and maybe even an interesting fact or two!
How long have you been with Smith Publicity, and what is your role at the company?
I have been with Smith Publicity for 17 years this year, and I am the senior publicist and director of publicity strategy.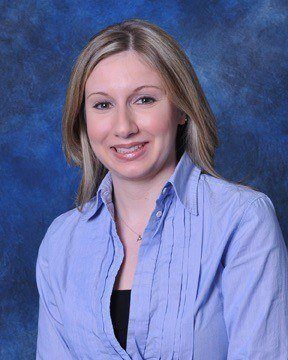 How did you get your start in the industry?
It was a happy accident! I focused my career on working for magazines – I had interned during college for one and loved it. After I graduated and was actively job seeking and not having much luck finding a paid editorial job, a friend of a friend working at Smith Publicity let me know one of their publicists just left. They were looking for a new publicist. I loved writing, so I went in for an interview with our CEO Dan Smith and was hired that day and almost 17 years later….
What is your favorite thing about your job?
The amazing people I work with – I work with some of the most creative, talented, and just kind people I've ever met. It's awesome being able to collaborate with them daily and even decades later still learn from them!
How has the publishing industry – and book publicity, specifically – evolved over your time at Smith?
When I started about 1,000 years ago, social media didn't exist. There was no Twitter or Instagram, so to see how much of an impact that has and the accessibility to reach large amounts of people when promoting a book is amazing. Also, when I first started self-publishing was just getting started – there were maybe one or two companies who offered this service to authors. So to see how much self-publishing has evolved and how many authors have had the opportunity to share phenomenal stories through this platform, when maybe a traditional publisher didn't pick them up, is really cool.
What is your personal favorite genre to read? Any authors you love in particular?
I want to get lost in a good book when I read for fun, so I almost exclusively read fiction. I've gotten into YA in the last few years. I'm a big Harry Potter fan since I first read them decades ago and am reading the series to my 10 and 6 year old for the first time now, which is really special. I love to see how excited they get!
If you could offer just one piece of advice or insight to an author, what would it be?
Surround yourself with experts who know more than you. Publishing a big is a huge undertaking that has so many moving parts. Whether you traditionally publish, go with a hybrid model or truly self-publish, work with people who know more than you in their specialty – find the best book cover designer, the best layout person, the best editor, social media manager, publicist, etc.
What is a fun or interesting fact about you that people might not know?
I had my only acting credit when I was 12 and starred in a local commercial that aired on ESPN really late at night. The acting bug definitely didn't bite me, and I knew from then on and I was meant to be behind the camera and not in front of it. I actually went on to graduate from college with a degree in Photography.
https://www.smithpublicity.com/wp-content/uploads/2021/02/MacDonald-Photo-1.jpg
360
288
Smith Publicity
https://www.smithpublicity.com/wp-content/uploads/smith-publicity-logo-crop.jpg
Smith Publicity
2021-02-18 16:05:38
2022-01-14 17:00:40
Get to Know… Erin MacDonald-Birnbaum – Senior Publicist and Director of Publicity Strategy