Happy World Book Day! Our Staff's All-Time Favorite Picks
It's World Book Day! Today is a day when reading enthusiasts around the world unite in their love of books. After a particularly challenging year, it feels terrific to celebrate the joy that reading brings us. Diving into a good book has long been a favorite pastime, but the past year has proven that reading is far more than that: it's an escape, a relief, an education, a vacation, and so much more.
This year marks the 26th annual World Book Day, also known as World Book and Copyright Day. It all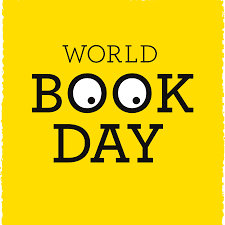 began in 1995 when the United Nations Educational, Scientific and Cultural Organization (UNESCO) organized the first World Book Day to celebrate reading, publishing, and copyright. Today students in schools across the globe, book lovers worldwide, and of course, authors, editors, publishers, book marketers, and other book professionals across the publishing industry all honor World Book Day in various ways. Students might celebrate books with special activities and readings in their classrooms, libraries may hold special events, and those across the industry share what the day means to them – including their favorite books!
To join in the fun, Smith Publicity asked staff members to share their all-time favorite books. Here are some of our team's picks:
Lindsey Brodowski: The Perks of Being a Wallflower by Stephen Chbosky
Shannon Donaghy: Frankenstein by Mary Shelley
Marissa Eigenbrood: Dark Places by Gillian Flynn
Erin MacDonald-Birnbaum: Harry Potter series by JK Rowling
Sophia Moriarty: Mansfield Park by Jane Austen
Mike Onorato: Pillars of the Earth by Ken Follett
Kellie Rendina: The Grimoire of Kensington Market by Lauren B. Davis
Jessica Sager: A Confederacy of Dunces by John Kennedy Toole
Madison Scheuer: The Seven Husbands of Evelyn Hugo by Taylor Jenkins Reid
Katie Schnack: Bird by Bird: Some Instructions on Writing and Life by Anne Lamott
Sandra Poirier Smith: Outlander by Diana Gabaldon
Andrea Thatcher: The Age of Innocence by Edith Wharton
Jennifer Tucker: Where the Crawdads Sing by Delia Owens
Dan Smith: Atlas Shrugged, by Ayn Rand
If you'd like to join the celebration, visit us on Instagram @smithpublicity and let us know what your favorite book of all time is. Some other ideas of how to honor World Book Day include: setting aside some time to read, picking up your favorite book to read again, reading a book to your kids, volunteering at a library or for a book-related nonprofit, starting a virtual book club, donating your books to a worthy cause, supporting independent bookstores by purchasing a new great read, and picking up your laptop to begin writing your book.
We look forward to hearing how you celebrate this World Book Day!
https://www.smithpublicity.com/wp-content/uploads/2021/04/worldbookday.png
225
225
Smith Publicity
https://www.smithpublicity.com/wp-content/uploads/smith-publicity-logo-crop.jpg
Smith Publicity
2021-04-23 11:18:22
2021-09-11 09:35:53
Happy World Book Day! Our Staff's All-Time Favorite Picks