10 Advanced Book Marketing Strategies | Grow Your Audience, Boost Sales
By Stephanie Chandler, CEO, Nonfiction Authors Association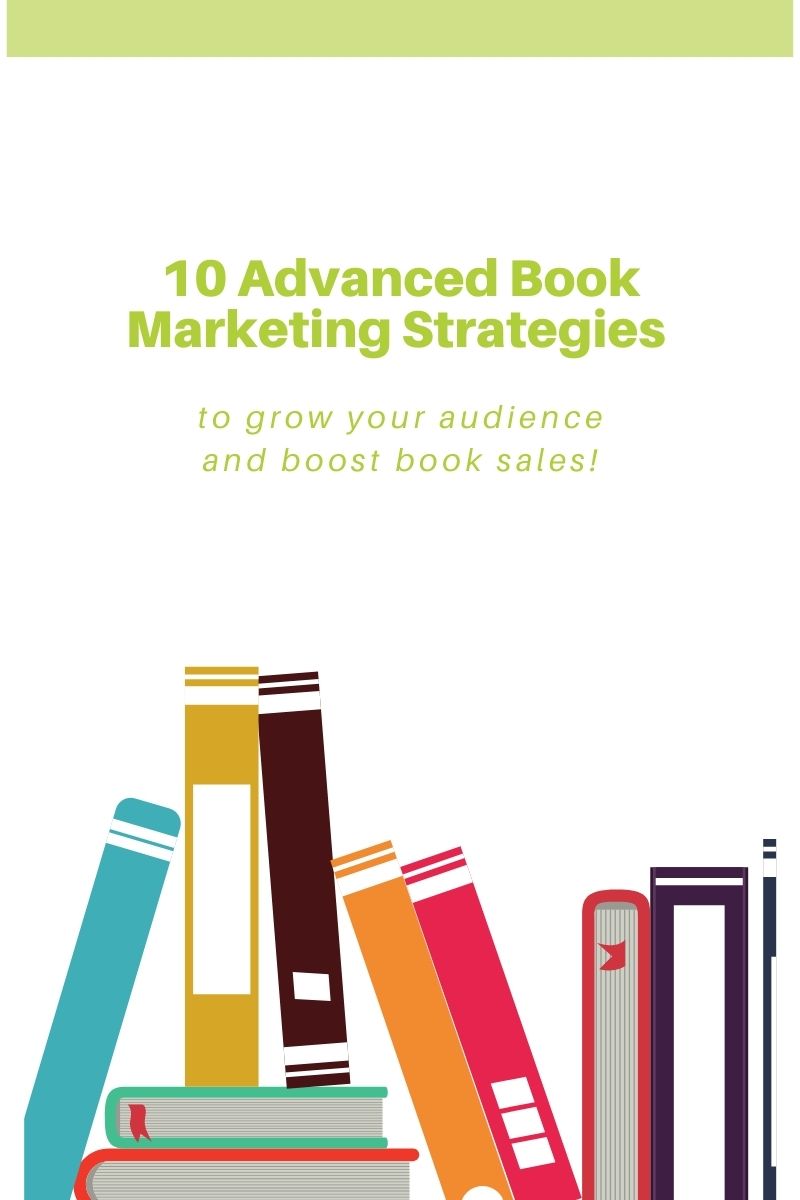 There is plenty of information about marketing books, though not every strategy works for every author or book. Also, it takes time to implement each new tactic and determine how well it's working. It is not uncommon for new authors to feel a bit overwhelmed by all of the available options.
Be encouraged! You don't have to try every book marketing strategy you come across. But you do have to start somewhere. If you want to sell as many books as possible, it is essential to identify the best marketing tactics for your unique book.
Following are some of the top book marketing strategies I have found most effective for myself and the thousands of authors I engage with each year. I hope they make a difference for you.
Choose a Niche Audience
While you certainly want to reach the masses with your book, you may reach more readers when you narrow your focus. For example, a dietician could write yet another book on weight loss, and it could ultimately get lost in a sea of weight loss guides. Or, she could write a weight-loss book for baby boomers. Or for people with diabetes. Or for busy moms. When you narrow your audience, you improve your chances of standing out in your field and establishing yourself as an expert.
Cultivate Your Tribe
Instead of working to sell one book at a time, cultivate a community of readers. Engage, educate, inspire, and entertain them through social media, video, podcasting, webinars, private forums, online groups, etc.
When you build a community, they will stay with you. They will eagerly anticipate your next book. They will support you. Compare that with selling a handful of books at a signing event. Chances are, you may never hear from those readers again. A tribe of loyal fans will be with you for the long run.
Participate in Online Groups
Find groups that reach your target audience on Facebook, Twitter, Instagram, LinkedIn, etc., and get involved. For example, if you're writing your memoir about how you cared for your aging parents, find groups for caregivers. Get involved, answer questions, and become part of the community. Then, when your book is ready, you'll have access to a community of people who could make great beta readers and help support your book launch.
Conversely, you can also start your own group on Facebook or another social media platform. It is an ideal way to begin cultivating your tribe.
Build a Mailing List
An email list is one of the most powerful book promotion tools in your author toolbox. It allows you to engage with your audience far beyond anything you can accomplish with social media. Every author should focus on growing a robust list. Entice subscribers with relevant and valuable content, such as sample chapters, bonus reports, or book club reading guides. You can also host free webinars and collect email addresses from participants. You can create opt-in pages with a tool like LeadPages.net and promote your offers with Facebook ads.
Leverage Podcasting
Podcasters often have engaged audiences who are interested in a specific subject matter. Find shows that reach your target audience and pitch yourself as a guest. You can also start your own show, though it will take lots of effort to promote and build your audience. For faster results, be a guest on established programs.
Recruit Beta Readers
Get volunteers to read your book early. Beta readers are great for generating editorial feedback, writing reviews as soon as the book is released, and helping to build word-of-mouth. Beta readers can also become part of your tribe long-term.
Ask for Sales and Support
When it's time to launch your book, reach out to the people in your tribe and ask for their support. It includes past readers, peers, clients, family, friends, coworkers, schoolmates, social media followers, email subscribers, members of online groups you belong to, and members of any trade associations you're involved with. You might be surprised by how many will be thrilled to help you if you ask.
Generate Book Reviews
Book reviews have a significant impact on sales. They help influence potential book buyers and show Amazon that your book is popular, which can help boost your book's visibility in Amazon searches. To find reviewers, consider industry bloggers, Goodreads giveaways, local and small publications, book clubs, and paid services like MidwestBookReview.com, NetGalley.com, and ForewordReviews.com.
Develop a Speaking Tour
Speakers sell books. When you engage a group of people, whether virtually or in person, they will want to take a piece of their experience with them when the event is over. Start by creating one to three speaking topics around your book (not necessarily about your book) and start pitching yourself as a speaker to online conferences/events, trade associations, service groups like Rotary and Kiwanis, schools, and corporate lunch-and-learn sessions.
Invest in Amazon Ads
Amazon's pay-per-click advertising program can be highly effective for raising visibility, promoting your book and generating sales. Set up ads through your account at KDP.Amazon.com. Ideally, you should target as many keywords as possible (a minimum of 50 keyword phrases). Keyword phrases should include any search terms potential readers might use to find your book, plus the names of competing book titles and authors. While you can set a small daily budget, I recommend starting with at least $10 per day. When aiming at the right readers with a book sales page that entices them, your ads should convert well and ultimately earn more than you spend.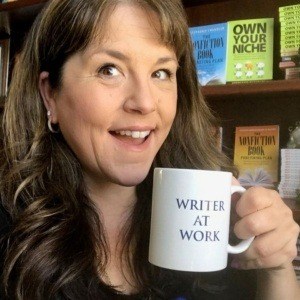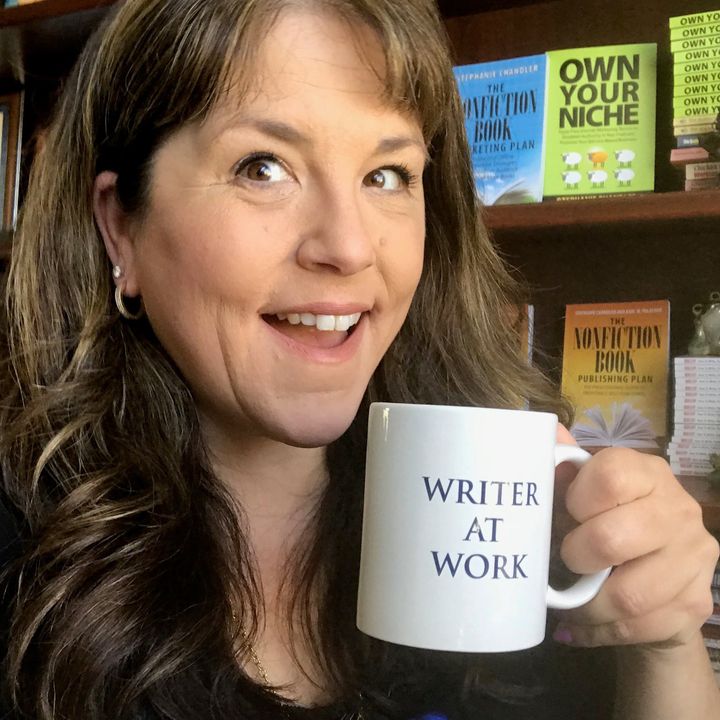 Stephanie Chandler is the author of several books, including The Nonfiction Book Publishing Plan and The Nonfiction BookMarketing Plan. She is also CEO of the Nonfiction Authors Association, a vibrant community for writers, and the Nonfiction Writers Conference., twice-yearly events conducted entirely online since 2010. A frequent speaker at business events and on the radio, she has been featured in Entrepreneur, BusinessWeek, The Writer, Writer's Digest, and Wired magazine.
https://www.smithpublicity.com/wp-content/uploads/2021/08/10-Advanced-Book-Marketing-Strategies-1.jpg
1200
800
Smith Publicity
https://www.smithpublicity.com/wp-content/uploads/2023/02/logo-new-1.webp
Smith Publicity
2021-08-30 14:22:40
2022-05-16 09:11:58
10 Advanced Book Marketing Strategies | Grow Your Audience, Boost Sales