Meet Smith Publicity's New Vice President of Publicity
Janet Shapiro is the Now Vice President of Publicity
Ms. Shapiro has progressed through increasingly responsible roles at Smith Publicity for more than 12 years, most recently serving as Director of Publicity Services.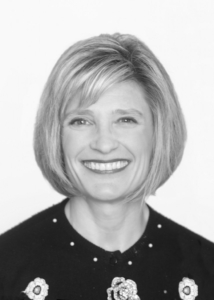 "Janet is a dynamic, innovative, and charismatic leader whose talents will help elevate Smith to even higher levels of outstanding client service while also helping us stay ahead of the curve of the ever-changing book marketing industry by exploring and developing new service offerings," said Marissa Eigenbrood, Senior Vice President of Smith Publicity. "We know she will add her signature touch to this important role."
Shapiro's impressive background comprises 25 years of experience working in public relations, business development, human resources, and marketing across various industries and organizations, including her 12 years of dedicated work with Smith Publicity. During her time promoting books at Smith, she secured high-profile media placements, including features with MSNBC, CNN, FOX, TIME, USA Today, US News & World Report, Washington Post, The New York Times, Chicago Tribune, The Wall Street Journal, Atlantic, O, The Oprah Magazine, Elle, People, Steve Harvey, Cheddar, BOLD TV, Home & Family, TODAY, Good Morning America, MSNBC, CNBC and more.
As Vice President of Publicity, Shapiro will work closely with Smith Publicity's unmatched team of passionate book publicists on campaign strategy and will continue to design and help implement new service offerings. In addition, she will be a key contact for authors and publisher teams, ensuring the highest quality of work and client satisfaction.
"I am so honored and excited to help further grow both the talent and services at Smith. My core values of transparency, open communication, and collaborative support will hopefully provide a foundation to inspire the very best in all we do," Shapiro said.
Smith Publicity Continues to Grow and Innovate
Few book marketing and publicity companies can match the expertise and effectiveness of the team at Smith. They work across all genres and handle authors at all levels of their careers with unmatched results. When you work with Smith, you have instant access to a well-developed list of traditional media contacts and counsel and advice for all aspects of PR and promotions, including social media, podcasts, and bloggers. Every book and author receives careful consideration and a uniquely developed marketing program. It goes far beyond what most authors could do on their own and exceeds the results produced by other agencies or freelance publicists.
Smith Publicity has pioneered and popularized many of the most successful methods in book marketing today, including using your book as your business card and using bylined articles for author promotion. Because the firm works on hundreds of books each year, the Smith publicists are uniquely qualified to plan and implement campaigns to reach an author or publisher's objectives. Much more information is available on www.smithpublicity.com
Shapiro's promotion to Vice President is celebrated by the entire Smith Publicity team, of which Shapiro has been crucial support during her time with the company.
https://www.smithpublicity.com/wp-content/uploads/2021/08/Janet-Shapiro.jpeg
1024
731
Smith Publicity
https://www.smithpublicity.com/wp-content/uploads/2023/02/logo-new-1.webp
Smith Publicity
2021-08-26 14:07:57
2022-05-16 09:50:56
Meet Smith Publicity's New Vice President of Publicity