How to Get Your Self-Published Book onto Bookstore Shelves
By FriesenPress
Nestling your book in its own little spot on the shelf of your favorite bookstore is the dream of so many authors. Not only do you get to finally see your very own book out in the world, but those bookstores will also be your gateway to more book sales.
Of course, earning that valuable book-selling real estate can be a difficult task to achieve for even experienced authors. First, you have to sell the booksellers on carrying your book. To help get your book onto bookstore shelves, we've condensed our more than a decade of experience in the publishing industry into 3 simple steps: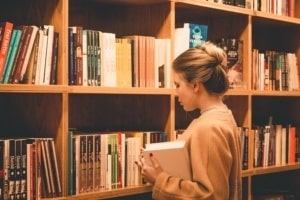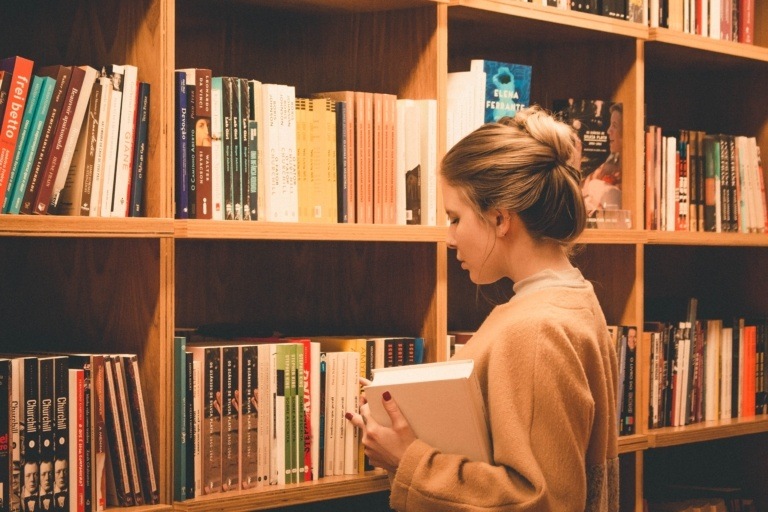 Step 1: Publish a Great Book
The most important place to start is with a product that's going to wow both readers and bookstore owners alike. Everything from the front and back cover to the flow and nuances of the inner pages should communicate why your book is worth reading.
The Importance of a Great Cover
As prospective readers breeze through rows of shelves stacked high to the ceiling with books, nothing says "read me" like an outstanding cover. You want a professionally designed cover that's not only going to help readers notice and remember your book, but one that's attuned to its genre and content, too.
A cover acts as packaging, branding, and marketing, so when it's given careful consideration from a designer and guided by a comprehensive marketing strategy, it can lead to a more appealing, noticeable, and successful book.
Craft an Enticing Back Cover Blurb
While the front cover is meant to capture your readers' attention and induce them to learn more, it's the back cover that can really close the sale. That's why you need to pay close attention to your book's back cover blurb.
A well-crafted back cover doesn't just provide a compelling synopsis of your story, it's a pitch that's tailored to your target audience. It specifically works to get those readers excited about choosing your book as their next romance/mystery/science fiction novel.
Professional Editing is Essential
Readers will often flip through pages to get a feel for a book (including using online Look Insides). If in this brief moment they happen to spot an error, it can start to sink your credibility. The best way to avoid such a situation and produce the best book possible is to seek out the services of a professional book editor.
A great book is not just a great idea. The execution of the idea — from the artistry of your writing to the organization of your thoughts — is what gives it life. Behind the success of so many great books is an editor who helped turn what could have been a convoluted manuscript into a polished bestseller.
The specific expertise of a book editor will not only improve simple things like spelling and grammar, but also sharpen the book's structure and flow to enhance the overall reading experience.
Step 2: Prepare Your Approach
Now that you've created a book that store managers want, you need to make it easy for them to order and stock it. Here are a few notable ways to prepare yourself before approaching bookstores:
Determine an Appropriate Price for Your Book
Look at similar books on the shelf and determine what a reasonable and competitive price might be for your book. Anything too low for a new title could give an impression of low quality, and anything too high could wither interest. You should also set the price with room in mind for any promotional discounts.
Also, you should have a good sense of the relationship between your pricing and distribution options. Consignment will differ in cost to a print-on-demand process. If you negotiate a deal to provide books on consignment, bulk orders can help to reduce costs.
Make Sure Your Books Are Returnable
Book returns are standard practice with traditional publishers, so in order to level the playing field and put bookstores at ease when stocking your book, you should consider book return insurance. This means that booksellers can avoid losses on books that don't sell by allowing them the right to return them.
If you can mention your book is returnable like any other traditional book, it will also demonstrate your professionalism and understanding of the business.
Know Your Audience — And the Bookstore's
Some bookstores forgo the broad reader appeal of stocking books of all genres in favor of a more niche audience. That means it might not make sense to approach a mystery-focused bookstore with your romance title. They will want to know that your book is relevant to their audience — and marketable. Do your research ahead of time to be well versed in what they are looking for and what sells best to their particular readers.
Step 3: Make a Great Pitch and Be (Professionally) Persistent
When you're looking to make your pitch to a bookstore, first visit the store's website to see if they have a process for managing author inquiries. Generally, it's best to make an in-person visit to the bookstore you're trying to work with. If there doesn't appear to be a standard practice mentioned on the website, give them a call and ask to set up a meeting with the store manager or ask when they'll be in.
Before attending the meeting, you'll want to make certain you're thoroughly equipped to persuasively describe your book. Develop a two sentence elevator pitch that sums up both what your book is about (e.g. "think Lord of the Rings meets Stand By Me") and why the store's customers will love it (e.g. "your customers seem to enjoy Stephen King and J.R.R. Tolkien, here's why my book speaks to those audiences").
Be sure to come with a sell sheet — this one-page printed document should provide all of the information listed above (including ISBNs, reviews, awards, how to order, and your contact details) to make it as easy as possible for the store owner to take the next step. Business cards and bookmarks also add credibility to your author brand.
Having left your business card and sell sheet behind, be sure to schedule a follow up with your bookstore contact via phone or email. Be persistent, but gently so — follow up if you haven't heard back from them in a week.
With these 3 simple steps (and a bit of diligence), you'll soon find yourself stocked in your favorite bookstore, leveraging that valuable shelf space to increase book sales. Even better: you can use your newly acquired skills to fine-tune and apply that method over and over again.
FriesenPress is a Canada-based publishing services provider. From editing and book design to production, distribution, and promotion support, FriesenPress is the clear path to better books.
Their expert team is proud to have partnered with thousands of authors on publishing over 7,000 book titles since their founding in 2009. Their unique process combines the professionalism and care of traditional publishing with the creative agility (and high author royalties) of DIY self-publishing. The result is a professionally bound and published book that's 100% owned by the author. Learn more about FriesenPress here.
https://www.smithpublicity.com/wp-content/uploads/2021/12/eliabe-costa-tzsUJD0TGkk-unsplash-scaled.jpg
1707
2560
Smith Publicity
https://www.smithpublicity.com/wp-content/uploads/2023/02/logo-new-1.webp
Smith Publicity
2021-12-10 13:59:23
2021-12-10 13:59:23
How to Get Your Self-Published Book onto Bookstore Shelves