Author Promotion in Book Marketing: A Key Publicity Technique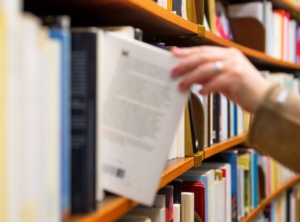 If you've recently published a book, then you may have searched the web looking for publicity services. Author promotion in book marketing is one of the core services along with media outreach, special events, author branding, and more.
Creating a distinctive cover and generating book reviews are positive strategies and all play roles in marketing your book. But with nearly one million books published every year in the United States alone, there is a vital need to stand out from the pack to sell copies. Often, raising the author's visibility through promotion is a way to do it.
Many new or self-published authors overlook the importance of author promotion and publicity. They try to stay in the shadows and push their book to the forefront. But it doesn't always work well. Books often generate more sales if the reader can associate them with the author. Like with any business that has a brand, authors must create a brand for themselves.
What Is Author Promotion and How Does It Work?
Think of author promotion as similar to a brand name. Branding is the thoughts, images, feelings, and messages that consumers associate with a product. It works the same way with authors and their books because you need a way to make your book stand out compared to others. When readers can positively associate you with your book, industry, or genre, there's a better chance they will pick it up. Having a unique book cover, producing Amazon reviews, and creating social media profiles for your book are all effective book marketing strategies. But, when you combine them with author promotion, you can achieve much more success.
As with any area of book marketing, there are many facets to effective author promotion. An essential early step is identifying your audience and what media outlets best suit your book. Before you can promote yourself and your book, you need to establish a focused marketing plan. How you choose to pitch yourself to media will depend on your background, including your area of expertise, how well known you are, and the topic of your book. No single strategy will work for every author. You are the key to your success, and you know yourself and your audience best. You need to develop a strategy that works best for you, as well as create specific pitching angles for each aspect of your marketing plan.
Can Authors Promote Themselves or Is a Publicist Needed?
One of the crucial components of author promotion is building strong, personal connections with the media. By receiving media coverage from large outlets, you can establish yourself as a leader within your industry, appeal to your audience, and generate more buzz about your book. If you're a new author, it's best to start by targeting smaller media outlets and work your way up. Begin by sending media pitches to local news outlets, such as radio stations, newspapers, magazines, and TV stations. Highlight your credentials and background as much as the book. Once you gain greater visibility, you can expand upward from there. More significant publications often pull stories from smaller news outlets as well.
Whether you want to take on the task of promoting yourself as an author is up to you. It may be in your best interest to hire a publicist who already has strong connections with the media and the tools and resources to help you be successful. The book marketers at Smith Publicity publicists promote authors and their books every day and are ahead of the curve with new techniques. We have helped countless self-published and traditionally published authors receive media publicity, enhanced reputations, and increased book sales. Visit us online at www.SmithPublicty.com to learn more about our author promotion services.
https://www.smithpublicity.com/wp-content/uploads/2023/02/logo-new-1.webp
0
0
Smith Publicity
https://www.smithpublicity.com/wp-content/uploads/2023/02/logo-new-1.webp
Smith Publicity
2015-05-15 11:34:24
2021-08-08 15:22:36
Author Promotion in Book Marketing: A Key Publicity Technique