5 Questions with Kirkus Editor Karen Schechner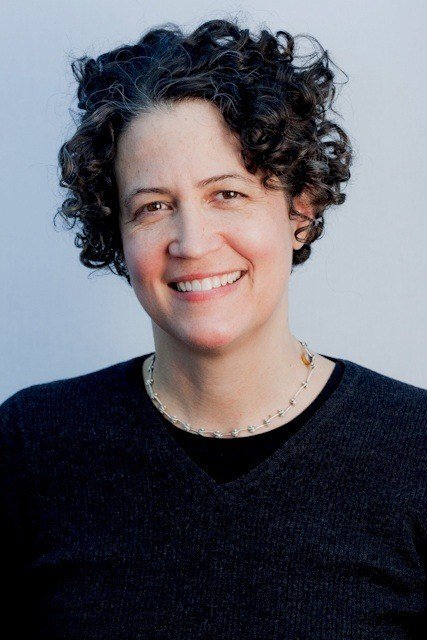 Karen Schechner is the senior Indie editor at Kirkus Reviews. Kirkus Indie curates self-published titles to help consumers and industry influencers—publishers, agents, film producers, librarians, booksellers—discover books they may otherwise never find. Prior to Kirkus, Karen was the senior editor at the American Booksellers Association, where she worked with indie booksellers for nearly a decade. She is also a senior editor at the Lambda Literary Foundation.
Kirkus is widely respected and recognized in the industry. Tell us a bit about Kirkus's background and its leverage in the market.
Virginia Kirkus, who worked at Harper & Brothers (now HarperCollins), originally founded Virginia Kirkus Bookshop Service in 1933 to help booksellers and librarians make informed buying decisions about pre-publication titles. Before Kirkus, they made those decisions based on publisher say-so, like "buying a pig in a poke," said Virginia Kirkus in a Vassar alumnae magazine.
Kirkus Reviews continues to serve as a resource for the publishing industry and consumers.
A positive review from Kirkus Reviews sets a book apart, and a starred review is an immediate attention-getter (starred titles are also eligible for the Kirkus Prize).
The Kirkus website, which gets 1.5 million monthly page views, helps authors reach readers every day.
Many independent and self-published authors rely on reviews from Amazon and GoodReads. In some cases, they're fortunate enough to have several reviews from reputable bloggers and outlets. In other cases, the reviews come mostly from friends, family, and acquaintances. What is the value of a review from a place like Kirkus?
With an 82-year track record, Kirkus Reviews is a known, national publication with exacting standards that readers can trust, which is why traditional publishers regularly add Kirkus blurbs to jacket copy, and librarians use the magazine to make purchasing decisions for their collections. Good reviews on Amazon, Goodreads, and blogs are also important, of course. Ideally, an author would want positive critiques from all of the above.
What elements are reviewers looking for when they approach a new book?
Each genre has its own subset of requirements, but our reviewers want to see tightly edited prose that suits the material, a well-considered framework or narrative arc, a fully-realized cast, and more. Nonfiction must be carefully researched and organized. Originality helps; humor is appreciated.
If you were to line all the bad reviews together, what common thread would they share? Do Kirkus reviewers tend to encounter the same missteps again and again?
Reviewers most commonly gripe about grammatical flubs, typos (we see "breath" for "breathe" a lot), anachronisms, and muddled concepts.
Stereotypical characters undercut a good plot, and most reviewers will spot them in a flash. Quick pacing can cover a multitude of sins; when the momentum stalls, reviewers tend to notice. While reviewers don't generally comment on them, covers matter! Particularly to scouting agents.
How are books assigned to reviewers?
We have a large database of about 125 reviewers within the Indie section alone. Whether we're reviewing history, romance, memoir, political manifestos, LGBTQ, or Southern paranormal YA adventure, the assigning editors take pains to match each book with a reviewer who has experience with and love for the genre. Kirkus Indie won't assign a book about a time-traveling, steampunk space voyager to a reviewer who prefers Doris Kearns Goodwin–like doorstops. (Although we have many reviewers who are truly catholic readers and would be happy with either or a mashup of both.)
https://www.smithpublicity.com/wp-content/uploads/2023/02/logo-new-1.webp
0
0
Smith Publicity
https://www.smithpublicity.com/wp-content/uploads/2023/02/logo-new-1.webp
Smith Publicity
2016-04-12 09:10:23
2021-05-23 18:50:53
5 Questions with Kirkus Editor Karen Schechner