We recently asked a sampling of authors – some Smith Publicity clients and other authors we randomly reached out to – about complaints or questions they had about the book marketing process. We identified four that all of the authors mentioned, and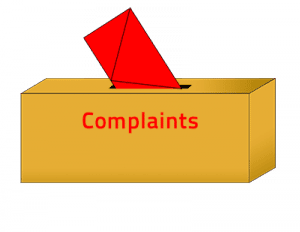 thought it would be helpful and productive to assess and address them.
Length of time to see tangible results. Book publicity is more marathon than a sprint, and this can understandably be frustrating for authors. You've spent so much time writing your book, making sure it's perfect, and waiting for the day it will be released and then … you end up having to wait some more. While we sometimes see campaigns bust of the gates with substantial national media hits right off the bat, it often takes time to steadily, methodically and systematically conduct a campaign that produces media interest and coverage.
No guarantees. Most book publicists and agencies do not offer guarantees in terms of media placements. Although some do operate on a pay per placement basis, which as previous blog posts here have discussed, isn't necessarily the most cost-effective approach. Investing money in something for which there are no guarantees can be scary. You trust others to produce results, but you have no idea what will happen. It's essential to keep in mind that publicity is no different than many other professional services. If you hire a financial advisor, she can't guarantee a specific return on your investments. If you hire an attorney, he can't guarantee a particular outcome. When you hire a professional, you're hiring them because of their expertise and experience. You must trust the expert, or if you don't, you shouldn't hire one and find another way to get the results you want.
The surprisingly short amount of time TV interviews last. Many authors are surprised when they get a TV interview and find they only have a few minutes of airtime. It's merely a fact that most TV interviews – especially network affiliate and national ones – are typically short. You may get three to five minutes, and then there's a commercial break, and you're done. It is why tight, compelling messaging is so important for authors. You need to answer questions and get your key points across quickly. You can also look at it this way: How much do you think a one minute TV commercial on a substantial TV show costs? Likely many thousands, if not tens of thousands of dollars!
Low book sales. The question we routinely hear from authors is: How many books will I sell? The answer is always – no one can predict sales. So many variables come into play – from media reaction to a book or author to the quality of an author's website and Amazon page and many others – we simply can't tell you how media coverage will impact sales. We've had very niche books that received relatively limited coverage in small publications and sold many thousands of copies. We've also had books published by major publishers that have broad appeal and receive significant media coverage … and end up with limited sales. The fact is that you and we won't know what will happen until you "get out there" and see how the media and book-buying public respond. For many of our non-fiction authors, book sales aren't significant, as the authors are using the book and media coverage as a marketing tool and customer lead generator for their businesses.
https://www.smithpublicity.com/wp-content/uploads/smith-publicity-logo-crop.jpg
0
0
Smith Publicity
https://www.smithpublicity.com/wp-content/uploads/smith-publicity-logo-crop.jpg
Smith Publicity
2018-05-17 10:47:25
2020-03-25 20:32:14
Smith Publicity Addresses The 4 Most Common Complaints From Authors Regarding Book Marketing