Smith Publicity Announces 2021 Scholarship Recipient
Congratulations to Ayana O'Brien of Loyola Marymount University
Smith Publicity is pleased to announce that Ayana O'Brien of Loyola Marymount University, Los Angeles, is the recipient of the 2021 Smith Publicity Scholarship. O'Brien is a member of the class of 2023.
O'Brien's impactful winning essay, "Kaleidoscopic Words," was selected out of 365 other submissions and addressed the given prompt "Why writing can be as effective – and even more effective – at influencing others as verbal communication."
"Smith Publicity looks forward to this initiative each year, says Corinne Moulder, Vice President of Business Development. "2021 brought us the most scholarship submissions to date but Ayana's thoughtful, compelling essay stood out to us all. We're thrilled to give back as she moves forward at Loyola Marymount University."
This year's scholarship amount was increased from $1,000 to $2,000 and will be applied toward O'Brien's tuition costs at Loyola Marymount University. As she plans to pursue continued education, Smith Publicity is honored to be a part of O'Brien's journey and looks forward to what lies ahead for her.
We had the opportunity to connect with O'Brien for a short interview to learn more: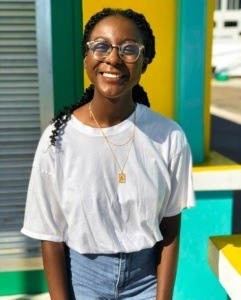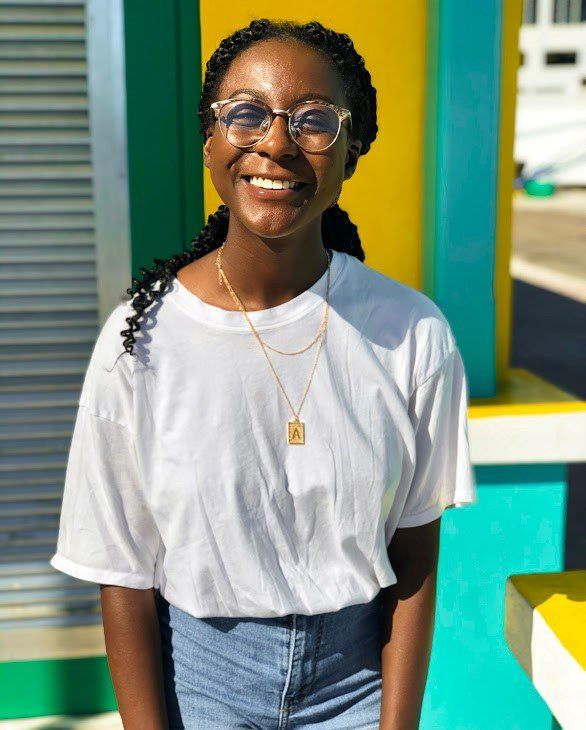 You wrote a beautiful winning essay on the topic of "Why writing can be as effective – and even more effective – at influencing others as verbal communication." What stood out about this topic to you?
In school, I tended to be a pretty quiet kid—I wasn't super confident in speaking out, but I loved to write. I think that this topic stood out to me because writing is sometimes taken for granted when it has the ability to reach others, connect with people, and give voices to quieter kids like me.
There's no doubt that reading and writing are big parts of college, but reading for enjoyment is just as important. What is your favorite book of all time, and what is one book you read more recently that you loved?
Picking a favorite of all time is hard! I love to find books that take me on an adventure or help me learn a bit about myself as I grow up. Perhaps, if I had to choose, Phantom Tollbooth by Norton Juster is one of my favorites. It's about a boy named Milo who travels to the Land of Wisdom, where he meets several curious characters—puns, numbers, ticking clock dogs, a humbug—all full of life. It's meaningful in such a neat and simple way. I read it with my class when I was in elementary school, and its message has still stuck with me to today.
As far as a favorite I have read recently; I finally finished The Alchemist after losing my copy of the book on a plane and buying it again two years later. It's another book that is an adventure, with the herder Santiago and his search for treasure, but it says much more about the world around us and how we interact with it.
You are a member of the class of 2023! What do you hope to do after you graduate?
The current plan of action for after graduation is to attend a post-graduate institution. My interests lie in English, politics, and environmental justice, so I am applying to be a part of a program at a university in London that brings all of those interests into one degree. After that, I guess the world is my oyster!
Congratulations, again, to Ayana O'Brien! Those interested in applying for the 2022 scholarship should stay tuned for the official announcement and application process opening in January 2022.
Check out our self-help book publicist guide, how to advertise your book for free, and much more. In addition, we offer industry-leading self-published book marketing and author promotion services. To learn more about how an experienced book publicist can assist you, contact us today.
https://www.smithpublicity.com/wp-content/uploads/2021/08/tg_me4-2.jpg
730
586
Smith Publicity
https://www.smithpublicity.com/wp-content/uploads/2023/02/logo-new-1.webp
Smith Publicity
2021-08-13 13:35:55
2022-06-21 00:52:04
Smith Publicity Announces 2021 Scholarship Recipient