Authors: Grow Your Brand, Audience, Expert Reputation and Sell Books With Podcast Interviews
by Betsy Jackson, Blue Galaxy Communications
As an author, you pour yourself into the stories and lessons you share with others. You have invested countless hours into your creation. Your book is soon to published, and you are ready to celebrate.
But wait, you are not quite across the finish line. How will you market your book? Do you have an organized, multifaceted and robust publicity plan in place to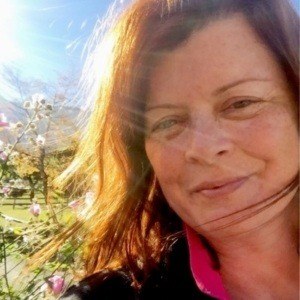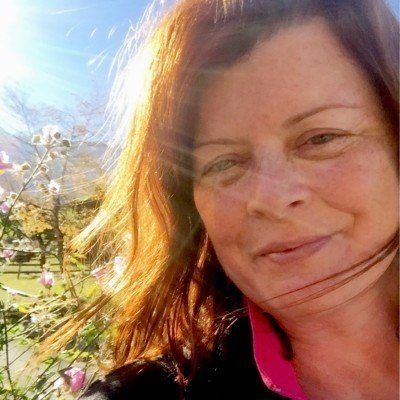 amplify your book launch? How will you spark awareness among potential book buyers, build a fan base and enhance your expert brand?
Have you considered incorporating author podcast interviews into your book publicity plan?
Book publicity can take many forms, including organic means such as word-of-mouth, media outreach, social media visibility, appearances and events, as well as paid forms like paid book reviews. Among unpaid media, podcasts continue to grow in popularity as a relevant, useful, and convenient platform through which authors and listeners may connect.
Most podcast interviews provide you with a conversational, long-form format that enables you to engage on a consequential level with a broader audience, share your valuable insights and grow your brand, expert reputation and portfolio.
Five Reasons Podcasts Interviews Should be Part of Your Comprehensive Book Marketing Plan
Podcasts provide insightful, educational and entertaining audio content that is timely, portable and easily accessed. As a result, podcast listenership continues to grow, especially among younger, more educated and more affluent users. With podcasts for nearly every niche interest, you can target and pitch programs relevant to your expertise. Your payoff is the opportunity to engage in a meaningful way with audiences most interested in what you have to offer.
1. Growing Listenership: Users view podcasts as a productive way to multitask as they can listen while commuting, exercising or performing other routine activities. With the ease of access via mobile apps on smartphones, listenership is rapidly increasing with ~62 million Americans listening weekly and ~116 million Americans listening monthly (Edison Research in Forbes: "Who Listens to Podcasts (And How Can You Reach Them?) Spotify, the leading podcast platform, reported a global population of 365 million monthly active users of their podcast and music services as of July 2021. Spotify Q2 2021 Press Release to Shareholders
2. Podcasts for Every Topic: There are podcasts designed for virtually every niche interest group; programs whose listeners will value what you have to offer. Even a podcast with a small audience can be effective if it focuses on a niche topic related to your book. By targeting the programs most relevant to your field of knowledge, you can reach potential readers and clients with a higher propensity to further engage you.
3. Deeper Engagement: In a podcast interview, you can connect on a deeper level with the audience for an extended period of time. Traditional radio interviews and television interviews, while still important, typically have guests on only for a few minutes, making it difficult to convey core messages from your book and expertise. Podcasts are virtually unlimited when it comes to length, with several guest interviews lasting an hour or longer.
4. New Readers Discover You: Being a podcast guest gives you direct access to the audience that the host has cultivated. Through this organic interaction, you give the audience the opportunity to know you and your work. These listeners may want to engage you further.
5. Grow Your Brand and Expert Reputation: Being featured on podcasts conveys a sense of your expertise to your readers and clients. This can translate into selling more books, speaking engagements, consulting work, new clients, expert or thought leader status, and other opportunities.
How to Get Author Interviews: Do-It-Yourself vs. Hire an Expert Book Publicity Company?
You can take a do-it-yourself approach to researching, connecting and pitching yourself to podcast program or you can partner with a book and author marketing company that can do the heavy lifting for you. Using the DIY approach can save money, while hiring a book publicity company can save you time and will provide you with expert assistance in pitching and booking author interviews.
Save Money: The Do-It-Yourself (DIY) Approach to Getting Author Interviews
In the DIY approach, here are a few options for connecting with podcast hosts to pitch yourself as a guest on their program:
1. Local Podcasts: Seek out podcasts hosted in your community that feature local history, events and personalities.
2. Facebook: Connect through groups such as Podcast Guest Collaboration Community, Need A Guest, and Podcast Guest Connection.
3. Reddit: Subreddits r/podcastguests and r/PodcastGuestExchange are forums where you can connect with podcast hosts.
4. Host/Guest Matching Sites: Sites that bring together podcast hosts with potential podcast guests include podcastguests.com, matchmaker.fm, podbookers.com and podmatch.com. Some of these offer free basic services.
5. Podcasts for Authors: Podcasts featuring authors provide another platform to promote your book and expertise. Author interviews are wanted on podcasts such as "The Author Stories Podcast with Hank Garner" and "Professional Book Nerds". NPR Author Interviews also features authors and books.
Work With an Expert: Hire a Proven Book Marketing Company to Book Your Podcast Interviews
If you prefer to leave the time-consuming legwork to proven experts, Smith Publicity can pitch and book you as a podcast guest as part of their comprehensive book and author publicity packages. Smith also provides a standalone podcast booking service for clients. Contact Smith Publicity to get started.
Betsy Jackson
Blue Galaxy Communications
After traveling the world and seeing the sea, Betsy retired as a Navy Captain and founded Blue Galaxy Communications, researching and sharing stories of global innovations in ocean conservation and building sustainability. She is passionate about protecting her playground, Earth.
https://www.smithpublicity.com/wp-content/uploads/2021/11/1634085763826.jpg
400
400
Smith Publicity
https://www.smithpublicity.com/wp-content/uploads/2023/02/logo-new-1.webp
Smith Publicity
2021-11-04 18:52:45
2021-11-04 20:07:31
Authors: Grow Your Brand, Audience, Expert Reputation and Sell Books With Podcast Interviews