Using Media Databases to Forge Valuable Media Relationships
Welcome back to Smith Publicity's Industry Innovations Series! In this new 12-part blog series, the team at Smith Publicity will explore a variety of industry-related topics: from the evolution of self-publishing to the explosion of podcasts, to social media and how it's changed book marketing, and much more. Each month, we will discuss how different innovations have evolved over time and the impact they've had on our work as book publicists, as well as the industry as a whole. Let's dive in…
There's an old saying in the public relations industry, "you are only as good as your media contacts." And while there are some other pieces to the book PR puzzle when you are running a campaign for a client and so many other important skills necessary to be effective at this job, having access to the right media contacts is key.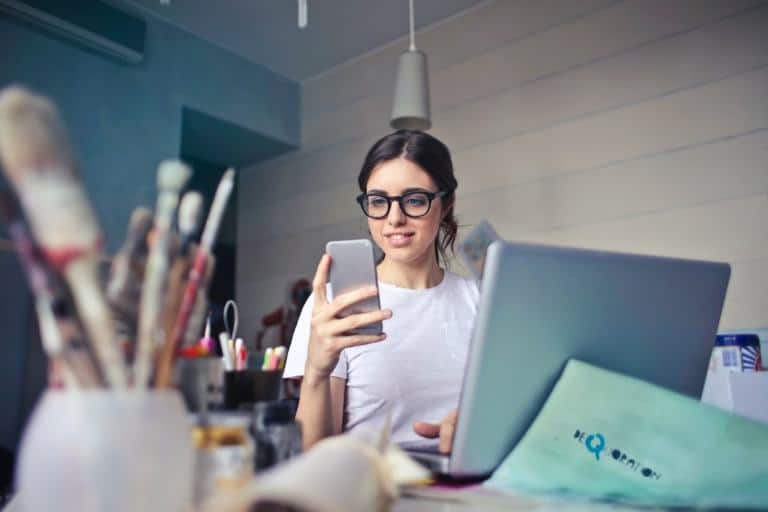 In the last two decades, I have spent in the book public relations industry, I have seen critical changes in how we work with the media – from reporters and editors at magazines and newspapers and freelancers writing for any number of publications to producers and hosts at local and national TV all the way to the rampant popularity of the podcast in the last few years – being able to quickly get in touch with these key players at a moment's notice to secure coverage for our clients is critical. But with tens of thousands of media working hard around the world, often changing beats or moving to different publications or networks, it can be daunting for even the most seasoned publicist to keep track of who is current, who is available, and who is ready to cover their client and their book.
Long gone are of the days of the Rolodex (did I just date myself here?). Welcome to the media database.
What is a media database you ask? A media database is a directory of information about specific people who work in various forms of media – radio, television, newspapers, magazines, blogs, websites, and more. It's a digital tool that allows publicity, marketing, or other communications professionals to search and find the contact information for the right people to reach out to when seeking earned media coverage for their clients. In the last couple of years, additions like analytics, clippings, and social media have been integrated into these databases to provide a one-stop shop for your media outreach needs.
According to a survey by Muck Rack, media databases are the most used tool among PR professionals, with 69 percent naming databases as the tool they spend the most time using on an average day (I can vouch for that!).
Smith Publicity has been fortunate for the last twenty-five years to have the advantage of working with global databases and effectively using this tool to be able to forge wonderful relationships with media contacts around the world.
But before I jump into the benefits of working and building relationships through the use of media databases, I'd love to give you a very brief history of how they came to be.
In the early 1930s, the first how-to-guide for public relations was created by Bacon's Clipping Service. Along with this guide, they also started to produce media books. However, it wasn't until the 1950's that the publicity checker, a directory of names of publications and contact information for editors and reporters was widely available to communications professionals (there were smaller versions, similar to Yellow Pages available as early as the early 1900s). And wouldn't you know it, those huge thousand-plus page behemoth directories were produced and used well into the 2000s.
I remember when I first started my career in public relations almost twenty years ago, flipping through page after page of those books to build my media contact lists. It was daunting and slow. A major downside was those books, we quickly learned, would rapidly become dated as media professionals would often retire or switch jobs or roles, sometimes more than once a year. It made it hard to forge long-term relationships with the media and as the databases only came out once a year we had to wait 365 days to learn about new media contacts and current job changes.
So it was with much excitement (and a big sigh of relief) when the first online media database was created in the mid-2000s – thousands of media contacts around the world available at the click of a button, able to be updated in real-time and allowing us to connect more authentically with these valuable resources. It also, for the first time, provided us with even more room for security detail and background on the media that wasn't found in the books and allowed us to tailor our pitches even more robustly.
Another wonderful advantage I have found to the online media database is the opportunity for more collaboration with my fellow publicists at Smith Publicity. My colleagues and I are able to use the database to upload personal contacts we have all gained over the years, share proprietary notes from media contacts on how or when they like to be pitched, and provide the most current contact information including emails or phone numbers that may not be publically available. For example, we recently teamed up to place three of our authors in the same Forbes article by being able to collaborate together through our media database with one specific media contact.
Perhaps the most integral aspect of the media database, we have seen our relationships with the media flourish to a mutually beneficial camaraderie where they now often proactively come to us for sources for their stories. The reason we have been able to build a reputation of providing quality, reliable sources and experts is in large part due to our database providing us the opportunity to really hone in and target very specific beats. For example, I worked on a book on the e-commerce company Amazon – instead of just focusing on business or tech beats (which would be very appropriate), I was able to use our database to pinpoint exact media contacts who cover Amazon – and there were quite a few. By targeting media that cover this exact topic (rather than ancillary topics) I was able to build quality contacts that will prove fruitful for a long time.
The impact on our work has been extraordinary and we are continually excited about the advantages of using a media database that we are able to pass along to our clients, their books, and their campaigns for years to come.
Written by Erin MacDonald-Birnbaum, Senior Publicist & Director of Publicity Strategy
https://www.smithpublicity.com/wp-content/uploads/2022/03/bruce-mars-FWVMhUa_wbY-unsplash-scaled.jpg
1707
2560
Smith Publicity
https://www.smithpublicity.com/wp-content/uploads/2023/02/logo-new-1.webp
Smith Publicity
2022-03-09 11:54:13
2022-09-23 10:28:15
Using Media Databases to Forge Valuable Media Relationships