Secrets to Book Marketing & Author Publicity Revealed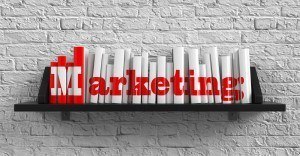 Whether you're a self-published or traditionally published author, marketing your book can be a difficult task. Most authors are not professional marketers, so they have a tough time effectively promoting their book. Thousands of books are published in the United States every day, making it hard for books to be discovered. But not to worry, if you utilize the right marketing techniques your book can stand out from the crowd and generate more sales.
Follow these book marketing and author promotion tips, and you'll be on your way to success.
Understand your audience
The first step to marketing yourself and your book is identifying your audience. Understand that your book probably will not appeal to everyone. The subject matter probably doesn't interest a teenage girl and a 65-year-old male. Determine which demographic your book appeals to. Then develop a greater understanding of that demographic. Learn about their interests so that your book marketing techniques appeal to them. Get to know your readership well, and know where they hang out both on and offline. This makes it easier for you to locate and target your audience.
Establish a strong web presence
Once you know your audience, you should start networking yourself using online and offline strategies. It's essential to build a strong web presence because that's probably where your readers spend most of their time. Today, many people access the Internet through smartphones or tablets. Therefore, it's important for authors to have a responsive website. This means that your website will fit the screen of any device. Users won't have to shrink and zoom in on the images and text on your site. This makes the site more user-friendly and increases the time viewers will remain on your site. Your website should be optimized for Search Engine Optimization and use valuable keywords that will improve rankings on search engines. Your website should be easy to navigate, well designed, and visually appealing.
In addition to a website, you need to establish yourself on social media platforms. If you haven't already done so, you should create social media profiles through Facebook, Twitter, LinkedIn, and Google+. Also, create a blog. Include social media buttons on your website and your blog. Also, put your Twitter feed on your blog and website. Your social media pages and blog should include interesting content and images that will engage your readers. Don't use these tools to solely promote your book. Instead, use them to establish your brand as an author. Use them as a place to share your ideas about topics that interest you or that you care about. Be sure to write about topics that relate to your book to draw in your readership. Write about topics that relate to your characters' hobbies or occupations as well as the book's time period, location, and theme.
Build Strong Relationships
It's equally important to market your book offline. Attend book conferences and trade shows. At these events, you can promote your book and also establish strong relationships with book reviewers, publishers, librarians, book distributors, and readers. Also, hold book signings where you can interact with your readers one-on-one.
Make your book accessible
Make sure your website includes links where people can purchase your book. Your links should directly lead to every retailer that sells your book and e-book. To draw in more readers, you could also promote a chapter of your book online for free.
Generate book reviews
Send a chapter of your e-book to your friends and book reviewers through Amazon.com. Ask them to write an honest review of your book.
Hire a professional
As most authors are not highly skilled at implementing effective marketing techniques, many hire a professional. Contact our book marketing company to help promote your book and gain media exposure. A team of experienced marketing and service professionals can help you promote yourself and your book in ways that are effective and valuable.
https://www.smithpublicity.com/wp-content/uploads/marketing-e1660192515994.jpg
267
1000
Smith Publicity
https://www.smithpublicity.com/wp-content/uploads/2023/02/logo-new-1.webp
Smith Publicity
2014-09-24 09:15:08
2021-08-08 16:27:24
Secrets to Book Marketing & Author Publicity Revealed