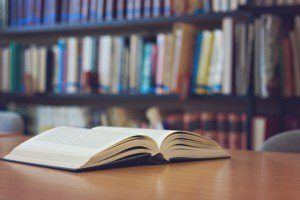 From Amazon's CreateSpace to Lulu, there are many platforms where authors can self-publish their books. Many of these offer options for self-published books to get into the databases of traditional book distributors, but getting book stores to buy them, or getting meaningful media coverage, can be very difficult. As today's world is oversaturated with news and information, it's essential to create a strategic plan to make your book stand out.
By developing a marketing plan for your self-published books, you put yourself in the best possible position to be successful. A marketing plan allows you to document the actions and strategies you plan to take for accomplishing your marketing and sales goals. A strong marketing plan identifies an author's readership and competitors, and outlines a book marketing budget and strategic techniques for targeting readers. Because you are exclusively responsible for promoting your self-published book, creating a marketing plan that works for you is essential.
Follow these 5 steps to create an effective publicity plan for your self-published books:
Know your audience – Before you can target readers, you need to identify what groups of people will be interested in purchasing your book. Chances are your book won't appeal to everyone, so you need to determine who your target audience is. For instance, a book for aspiring accountants may appeal most to accounting students or recent graduates. Likewise, a teenage romance novel may appeal most to girls aged 13 to 16. It's up to you do to your research to identify the age, gender, career, education level and geographic location of your audience. This will help you create marketing efforts aimed at reaching your specific audience.
Identify the competition – With self-publishing, essentially anyone can publish a book at any moment. With hundreds of books being published every day, it's important that you understand your competition so you can set yourself apart via book promotion tactics.
Establish a marketing budget – Set a realistic marketing budget for the year and stick to it. Think about how much you can afford to spend, as well as what types of promotional and marketing services you will use. It's best to overestimate the costs and underestimate revenue to ensure you won't break the bank.
Target your audience – Once you understand who your audience and competitors are, you can target your audience. Based on your marketing budget, outline what promotional tools you'd like to utilize for marketing your book. These tools could include a press release, book giveaway or book trailer. Be sure to research different publicity options to determine which ones would be most effective for attracting your audience.
Create a definitive statement – If you're marketing your book, people are of course often going to ask what your book is about. To provide the best answer to that question, prepare an interesting and concise statement – your "elevator speech — that summarizes your book and makes it stand out from others in your genre.
For further assistance in developing a marketing plan for your self-published books, contact the book publicity experts at Smith Publicity. Since our humble beginnings in 1997, we have grown into an internationally renowned book publicity agency that helps self-published authors get the attention they deserve. Visit us online to learn more about our leading book marketing services.
https://www.smithpublicity.com/wp-content/uploads/smith-publicity-logo-crop.jpg
0
0
Smith Publicity
https://www.smithpublicity.com/wp-content/uploads/smith-publicity-logo-crop.jpg
Smith Publicity
2015-03-25 14:57:32
2019-10-02 14:20:00
Why Do You Need a Marketing Plan for Your Self-Published Book?