Exactly What is the Self-Publishing Revolution?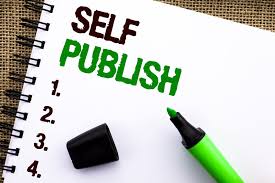 The self-publishing revolution, which began roughly ten years ago, continues today. The "gatekeepers" who previously determined what books got to market at the major publishing houses have long ago lost their exclusive status. The book publishing market has and continues to be, wide open and democratized.
Consider a statistic from Bowker that captures a five-year snapshot of the revolution: the number of self-published print books published between 2008 and 2013 increased by over 1,500% during that span.
For self-published book marketing, this revolution also opened many media opportunities that were previously difficult for self-published authors to access. While some outlets still frown upon self-published books, their numbers have become insignificant. For many years now, Smith Publicity's book marketing services, for example, have succeeded in the routine placement of self-published authors and their books on top national TV and radio shows, as well as in top print outlets across the board.
To be fair and balanced, it's still important to recognize the value of traditional publishing. While book advances are usually nowhere near as high as they were in years past, there are distinct advantages when a traditional publisher publishes an author. Distribution is a key advantage, with many books achieving coveted on-shelf presence in bookstores, and a sales team of distributors pushing books to bookstores and other bookselling venues. Also, there is still a certain prestige that comes from having a major publisher imprint on a book.
Aside from market access, self-publishing offers some very significant advantages as well, including complete author control of content, as well as the fact that books can be printed, published, and made available for purchase within weeks.
Many lines have been blurred, from traditional publishers offering self-published book publishing arms to various industry acquisitions and partnerships between traditional and self-publishers. Out of necessity, some traditional publishers who relied on antiquated business models, have had to adjust and change with the times.
Despite all this talk of the indie and the self-publishing revolution, self-publishing is not a new phenomenon; digital technology has just helped take it to a new level. Remember, there are many famous authors who self-published throughout the years, including:
● Mark Twain, Huckleberry Finn
● John Grisham, A Time to Kill
● L. Ron Hubbard, Dianetics
● Irma Rombauer, The Joy of Cooking
● Walt Whitman, Leaves of Grass
● Richard Paul Evans, The Christmas Box
● Jack Canfield and Mark Hensen, Chicken Soup for the Soul
● James Redfield, The Celestine Prophecy
● Beatrix Potter, creator of the Peter Rabbit Classic Series
It's important for authors to consider the wide array of self-publishing options. Do your due diligence and find the right book marketing service for you. Take part in the revolution, if traditional publishing doesn't appeal to you. You'll be in good company if you do!
https://www.smithpublicity.com/wp-content/uploads/self-promo.jpg
287
348
Smith Publicity
https://www.smithpublicity.com/wp-content/uploads/2023/02/logo-new-1.webp
Smith Publicity
2016-08-18 09:47:13
2021-05-23 19:13:07
Exactly What is the Self-Publishing Revolution?