by Dan Smith
Authors want to make the news. Book publicists want to get authors in the news. But sometimes media representatives themselves make the news; typically in not-so-positive ways.
I thought it would be interesting to explore some of these incidents.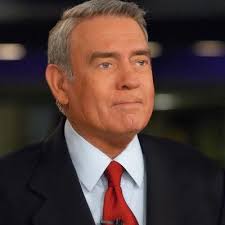 So, here is the first in our series: "When Media Make the News."
Dan Rather was a legendary news anchor. For decades, he was one of the most respected and revered news broadcasters on any network. But in 1986, something truly bizarre happened to Rather that dogged him for years. It didn't help that Rather sometimes acted a bit strangely on the air.
"Kenneth, what is the frequency?"
On October 4, 1986, Rather was walking on Park Avenue in New York. He was attacked and punched by a man who demanded to know "Kenneth, what is the frequency?" One of the assailants (Rather claimed there were two attackers) repeatedly asked Rather the question while pummeling him.
Rather said at the time: "I got mugged. Who understands these things? I didn't and I don't now. I didn't make a lot of it at the time and I don't now. I wish I knew who did it and why, but I have no idea."
I remember when the incident made the news. People were laughing at Rather, and rumors were rampant claiming Rather made the whole thing up.
It didn't help that in September of 1986 Rather started signing off of his newscast by saying "Courage." Other broadcasters made fun of him, the public laughed at him, and he finally stopped the strange sign-off.
Nor did it help when a year after the attack Rather walked off a live news set in anger. As a result, over 100 affiliates were forced to broadcast six minutes of dead air.
For years, the "Kenneth" incident remained unsolved, and mostly un-believed.
In 1994, rock band R.E.M.released their hit song, "What's the Frequency, Kenneth?" Rather subsequently sang with R.E.M. during a sound check prior to a concert.
But in 1997, amazingly, Rather's story was found to be true. A TV critic writing in the New York Daily News solved the mystery, publishing a photo of the alleged assailant, William Tager, who received a 12½-to-25-year prison sentence for killing an NBC stagehand outside The Today Show studio in 1994.Rather said, "There's no doubt in my mind that this is the person."
The New York District attorney also confirmed William Tager's identity as the man who attacked Rather. Tager thought television networks were beaming signals into his brain. When he murdered the stagehand, Tager was trying to get into the studio to find out the frequency the networks were using to attack him so that he could stop it.
Although while in prison Tager allegedly continued to hear voices in his head, he was paroled in October 2010.
The "Kenneth, what's the frequency?" incident remains one of the most bizarre events in media history.
https://www.smithpublicity.com/wp-content/uploads/smith-publicity-logo-crop.jpg
0
0
Smith Publicity
https://www.smithpublicity.com/wp-content/uploads/smith-publicity-logo-crop.jpg
Smith Publicity
2018-08-08 10:39:17
2019-10-02 20:23:03
"Kenneth, What's the Frequency?' When Media Make the News Series – #1