Smith Publicity is Named Among the Top 100 Elite PR Agencies for 2022
Our Industry Leadership Has Earned PRNEWS' Notice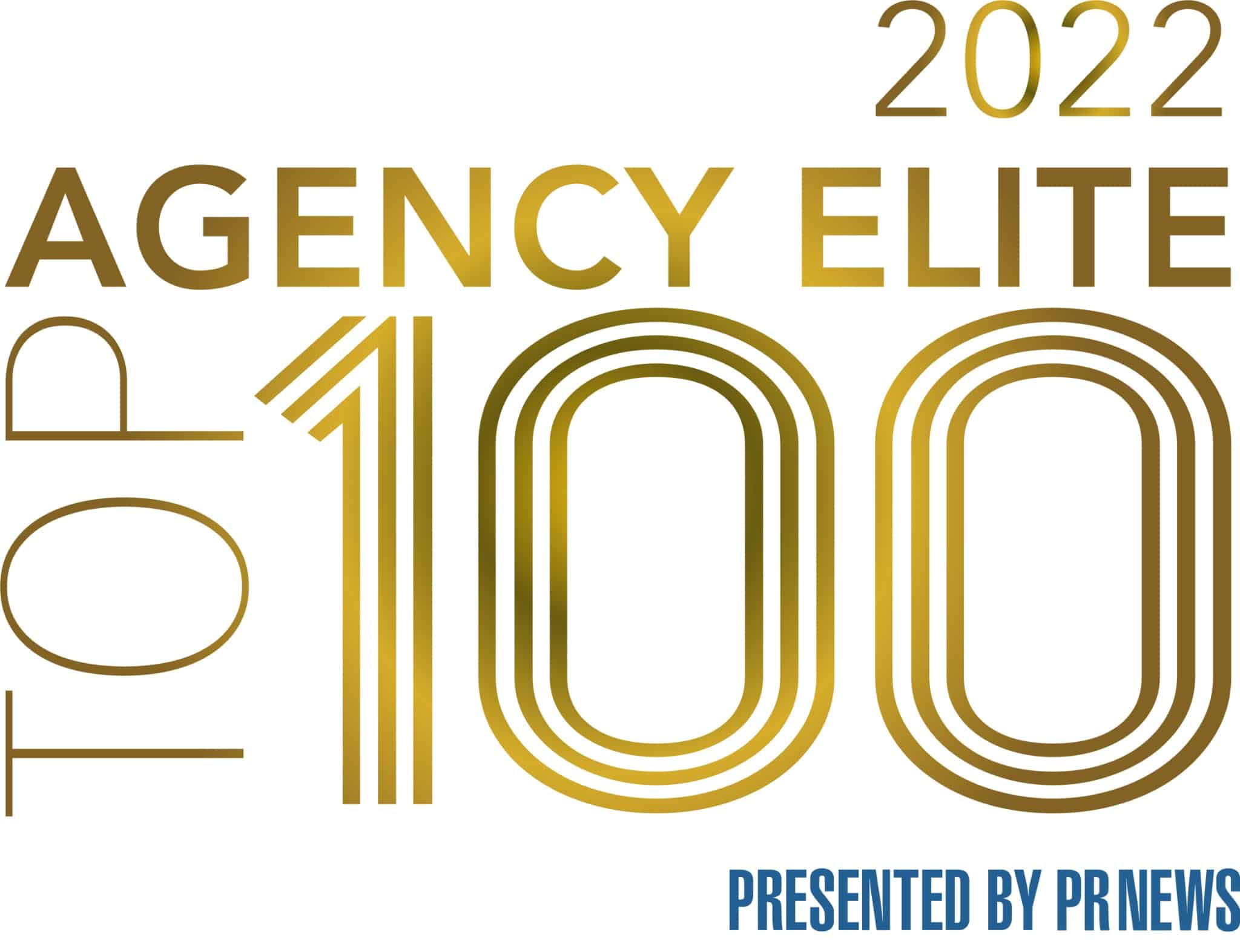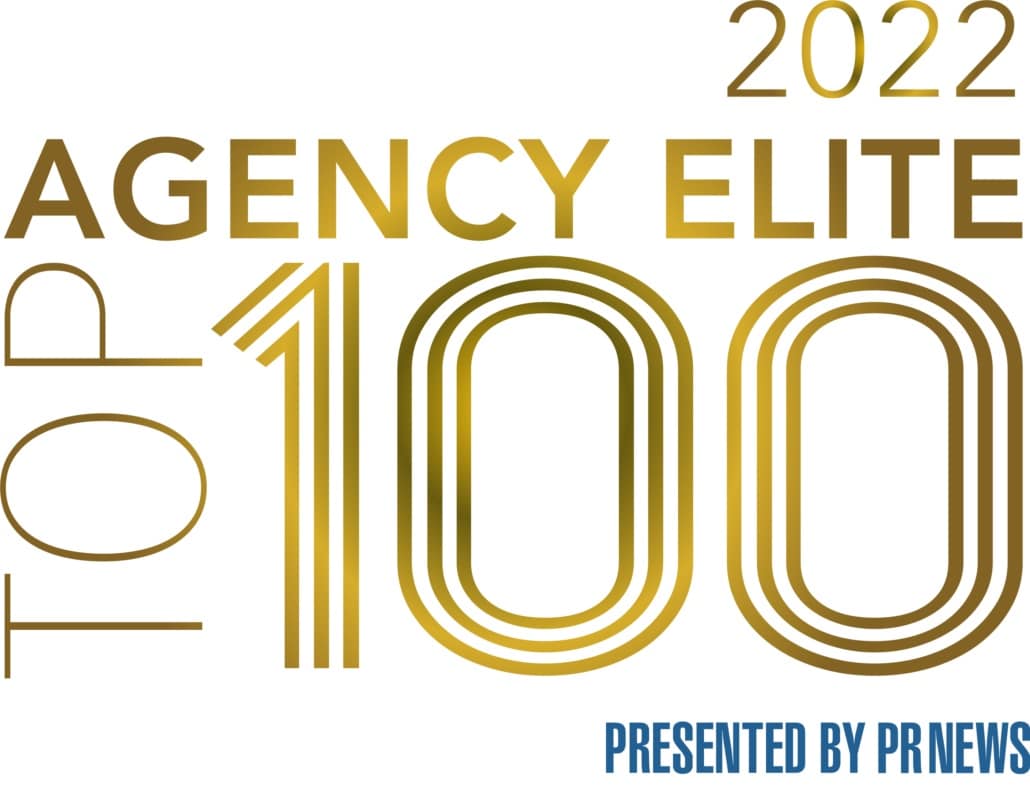 All of us at Smith Publicity are proud to announce our debut on the independently compiled 2022 list of the Top 100 Elite PR Firms from PRNEWS. It's a listing of leading agencies with expertise in many practice areas, including several of those for which we are well established – publicity, media relations, social media, and content creation. Our management and book publicists are delighted to be recognized by PRNEWS, an independent trade publication covering the PR industry, and want to share the good news with our clients and blog readers.
The recognition is appreciated because our mission is to provide industry-leading book marketing and publicity services that are unique and highly effective at helping target readers discover new books. If you're considering becoming a client, we accept high-quality authors and publishers at all stages and in all genres. We are honored that our work and successes for our clients have earned the notice of PRNEWS. Our goal is always to help authors tell their stories to the media to improve the discoverability of their books and chances for long-term success.
Our Book Marketing Methods Have Evolved and Expanded
We're also pleased to report that our team, company, and clients flourished during the pandemic year of change in publishing, the media, and PR practice generally. Our book PR campaigns have been successfully adapted to fit new paradigms, some of which continue as we move to a post-pandemic world. When book sales soared at the height of the pandemic, our clients and we experienced profound changes to publicity tours, in-person events, and television interview formats. We quickly pivoted to new techniques that helped our author-clients earn substantial media coverage despite the challenges while mastering virtual book tours and media appearances.
At the same time, our Smith Publicity services for clients have been updated and expanded to meet the changing needs of today. For example, we've expanded our consulting services to support authors in building their expert brands/personal branding, planning book launches, brainstorming media angles, and maximizing outreach to editors, producers, and bloggers.
You Won't Find a Book Publicist with Better Media Contacts
Even in an internet-dominated era, traditional publicity in the media is vital to book promotion and author branding. Our publicity team has an unmatched media contact list that we can put to work for your book. We also have long-term, trusted relationships with key media members and know the topics they find of interest. Our creative and expertly crafted pitches speak to their needs and help increase your chances of being interviewed and mentioned in articles. The media's attention confers stature on you and your book and can be reposted on your website and social media for your benefit.
We also have a firm handle on podcasts, their potential to propel book publicity campaigns, and the ones that matter most for each author and book. Niche audiences with a high level of interest in your book's topic can be enthusiastic book buyers after a strong guest appearance on the right podcast. Having the insight and guidance of an industry-leading book publicist working for you can be a crucial driver of your future success. If you're a nonfiction author with a business to promote, your PR tour will give you personal visibility that can have a beneficial spillover effect on your business.
2022 Will be Our Smith Publicity 25th Anniversary Year
While many firms have come and gone since our founding in 1997, Smith Publicity will soon celebrate its 25th anniversary as we continue to provide publicity and marketing support to authors and publishers at a range of service levels and prices. We've watched more than one competitor take a one-size-fits-all approach or limited their focus as we've continued to expand ours. With us, campaigns for every author and book are customized and unique. We were early to embrace self-publishing and continue to take a democratic approach to the projects we accept. Our determining factor is that the books we represent are high-quality, and our authors range from renowned best-selling names to first-time writers.
We're also a pioneer of techniques and methods now widely used by book PR companies. Three prime examples are books-as-business-cards for professionals and corporate leaders, bylined articles as book publicity tactics, and personality cultivation to recognize the value of author branding. Our blog is another resource for the industry and covers all topics related to book marketing and publicity. The articles, interviews, and links to podcasts we publish are a free service to authors, publishers, and anyone who seeks insight about book PR and its most effective methods.
https://www.smithpublicity.com/wp-content/uploads/2021/08/38869-PRN-Agency-Elite-Logo-scaled.jpg
1965
2560
Smith Publicity
https://www.smithpublicity.com/wp-content/uploads/2023/02/logo-new-1.webp
Smith Publicity
2021-08-19 23:30:53
2021-09-14 15:01:20
Smith Publicity is Named Among the Top 100 Elite PR Agencies for 2022