Content Marketing: The Vehicle that Drives Book Sales and More
The not-so-secret step to getting your book into the hands of your ideal reader is to develop a content marketing plan that not only gets eyes on your book but also positions you as the go-to expert in your field.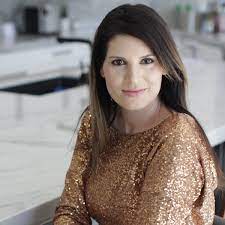 Why strive to become a thought leader? When you step into thought leadership, you become a trusted source and influencer – your audience trusts you and will take action based on your guidance. Gabby Bernstein and Jim Rohn are just two of the big-name thought leaders in the self-help industry. We trust them because they boldly express their thoughts on transformation and self-improvement and have the ability to support their teachings with data, case studies, and more.
Do you know what sets these authors apart from the rest? It's not their writing specifically, it's their marketing about their writing.
Think of it like this: would you ever plan a party – complete with a venue, décor, and a caterer – and not bother to invite anyone to attend? That's basically what happens when you publish a book and don't have content marketing working for you. If no one knows about your book, they aren't going to be able to read it.
Content marketing is the piece that works to boost book promotion to new heights and helps you stand out from your competition. It encompasses your messaging, blogs and articles, social media, email, lead magnets, live videos, and more.
You might be thinking, but I'm an author, do I have to be a marketer, too?
That's a big question, but the answer is "yes" – it's how you become recognized as a thought leader in your field as the go-to-authority, which promotes more visibility, overall viewership, interest from current and past readers to lean in, and see what's going on, new readers to join the community, and speaking opportunities to continue your career!
Is this you?
You're throwing the proverbial spaghetti at the wall to see what sticks (and not much does).
You feel like you're wasting time because not much is working
You're frustrated and in need of clarity (you've written the book, now what?)
Imagine if this was you instead…
You have clear messaging that you know resonates with and inspires your ideal audience
You have a plan for your email marketing and social media and the know-how to execute it
You're growing a community of loyal followers who are so excited to buy your book
By providing value to your online audience, you are showing them that you are the go-to expert in your industry.
Your content and book marketing will help you grow a community of ideal readers who become raving fans when they get to know, like, and trust you.
Then, they buy your books, fill your programs, watch you speak on stages, and hire you 1:1.
Plus, when you're working with a book publicist and they get you a TV segment, viewers will want to see that you've got credibility. Remember, a crowd draws a crowd. So, the more active you are online, the more effective your PR will be.
So if you want more social media followers and more email subscribers who are ready to buy what you're offering because they know that you're an authority in your space, then get your content strategy working for you today!
As a member of the Smith Publicity community, I have a special gift for you. Grab a free copy of Your Ultimate Book Marketing Checklist here: https://vipdigital.live/checklist
Melanie Herschorn of VIP Digital Content wants to make your book and brand sparkle online. As a content marketing strategist for coaches, consultants, and speakers worldwide, she's on a mission to support and empower her clients to create clear messaging and content that shines a light on their individual experiences, skillset, and books. With her unique combination of entrepreneurship, award-winning journalism, author promotion, and PR experience, Melanie guides her clients to attract and nurture leads and position themselves as industry experts. She also loves to provide book marketing tips and interview authors on her show, AUTHORity Marketing LIVE! Connect with her on LinkedIn and Instagram.
https://www.smithpublicity.com/wp-content/uploads/2022/02/Melanie-Herschorn-headshot-2022-1.png
1080
1080
Smith Publicity
https://www.smithpublicity.com/wp-content/uploads/2023/02/logo-new-1.webp
Smith Publicity
2022-02-09 15:10:28
2022-09-23 05:42:39
Content Marketing: The Vehicle that Drives Book Sales and More