2022 Smith Publicity Book Marketing Scholarship Winner Announced
As Book Publicists, We Recognize Persuasive Writing
Congratulations to Eve Jensen, NYU class of 2023, who has been named the recipient of Smith Publicity's 2022 book marketing scholarship. We honor and recognize her for persuasive writing, which is helpful in our pitches and book publicity campaigns daily.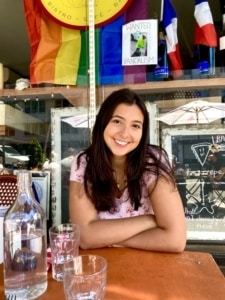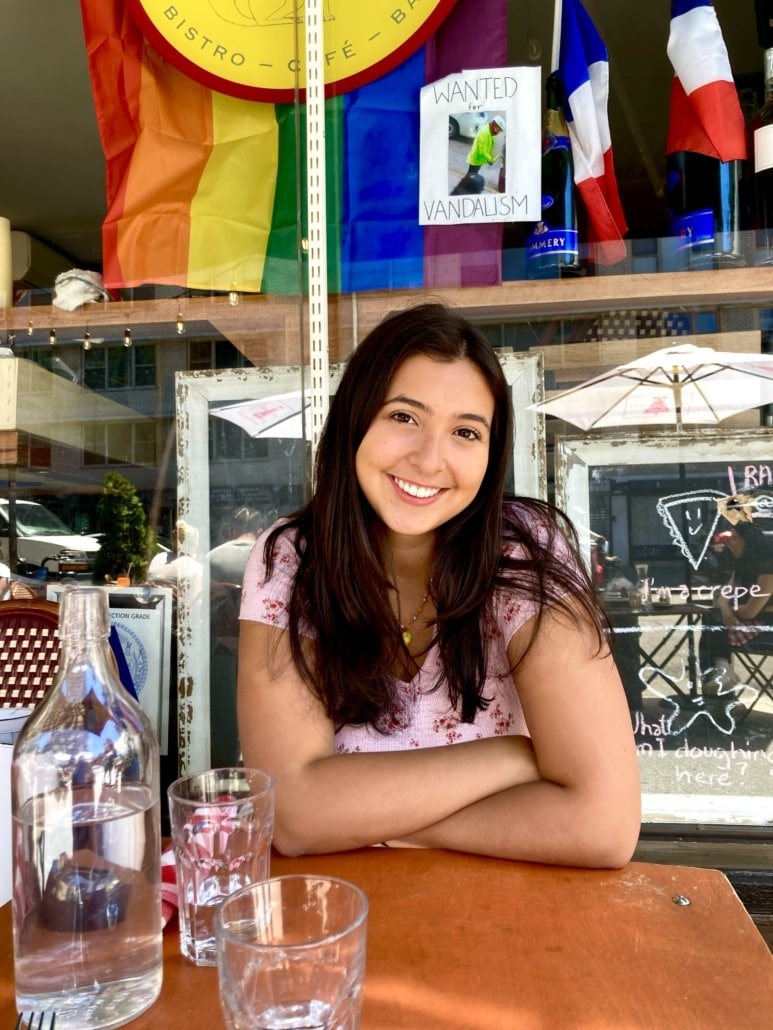 For years, Smith Publicity has offered a book marketing scholarship opportunity to high school seniors and college undergraduates. Each applicant must write and submit a persuasive essay addressing the year's prompt. The 2022 prompt was, "Is there a book that you think should be required reading for everyone? Write an essay persuading your audience to read this book."
Jensen's compelling winning essay, "How Plastic: An Autobiography Can Change the Conversation Around Environmentalism – And Your Life," was selected from hundreds of submissions for its originality, persuasiveness, and skillful composition.
"Smith Publicity is thrilled to continue this initiative," says Corinne Moulder, Vice President of Business Development. "Eve's essay was passionate and skillfully written and convinced our panel of judges, including veteran book publicists, that it should be required reading in 2022."
Read What 2022 Scholarship Winner Eve Jensen Has to Say
Smith Publicity: You wrote a beautiful winning essay on the topic of "Is there a book that you think should be required reading for everyone? Write an essay persuading your audience to read this book." What stood out about this topic to you?
Eve Jensen: First of all, thank you! The prompt really got me thinking about what unites people and what sort of book would be able to inspire a large and diverse audience. There are numerous ways to approach this question, but it stood out to me chiefly as an opportunity to put a spotlight on an issue that permeates everyone's life. There are so many books I believe should be required reading for everyone, but I chose Plastic: An Autobiography because I felt anyone could find something in this book with which to connect. I was first introduced to this book through my Reading as a Writer class in college and was blown away by how it engaged each student and how differently we each interacted with it. The topic of the book itself may not seem very exciting, but the way author Alison Cobb presents the subject through multiple disciplines struck me as innovative and moving.
Smith Publicity: Aside from the book you wrote about for this essay (which was very convincing, by the way — it's now on multiple staff member's "to read" list!), what is another book you've read recently that you've enjoyed and/or a favorite genre that you always come back to?
Eve Jensen: I've just finished Wolf Hall by Hilary Mantel, and it's now at the top of my recommendations list. It's a beautiful telling of Thomas Cromwell's life and influence during the reign of King Henry the VIII and his fight to divorce Queen Katherine for Anne Boelyn. Mantel does an incredible job of recreating these characters and the world they live in, nitty gritty political turmoil and all. It's interesting to examine the societal issues they faced so long ago and recognize how they linger today. I will also always have a soft spot for medieval fantasy; my dad read A Game of Thrones to me in my crib, so I credit him.
Smith Publicity: You are a member of the class of 2023! What do you hope to do after you graduate?
Eve Jensen: Tell stories! Read stories! Convince other people to read stories! Even true ones, like Plastic. I feel like there's so much more to learn so that I may be interested in graduate school further down the line, but right now, I'm eager to get out into the world and make my mark. I would love to work for a literary agency or a publishing house, and, of course, I will keep writing. My passion in life for as long as I can remember has been written words and the joy and depth that can come from them, and I just want to keep finding new ways to put them together and share them — my own, anyone's, everyone's.
This year's scholarship amount was increased for the second year in a row, this time from $2,000 to $2,500, and will be applied toward Jensen's tuition costs at NYU. Smith Publicity is honored to be a part of Jensen's journey and looks forward to seeing her succeed in a future career in the publishing industry.
Those interested in applying for the 2023 scholarship should stay tuned for the official announcement and opening of the application process in January 2023.
The annual book marketing scholarship is part of our service to the industry and the people who work in it. We also provide book PR and marketing insight through a unique webinar series that's available to attend free of charge. Our website and blog have extensive information about how to successfully promote books in every genre. Also, we were early in representing high-quality self-published books and their authors and, through the years, have pioneered many book publicity techniques in broad use today. Our experienced team of publicists also has expertise in author branding, personality cultivation, social media management, and many other services allied to book promotion.
https://www.smithpublicity.com/wp-content/uploads/2022/07/Smith-Publicity-Headshot-Jensen-scaled.jpg
2560
1920
Smith Publicity
https://www.smithpublicity.com/wp-content/uploads/2023/02/logo-new-1.webp
Smith Publicity
2022-07-25 14:15:52
2022-09-14 20:57:04
2022 Smith Publicity Book Marketing Scholarship Winner Announced