How to Market Your Self Published Book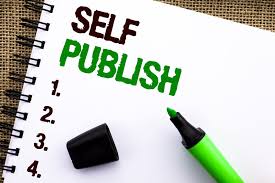 With more people than ever becoming authors, many people are looking for advice about how to market a self-published book. In response, our experts from Smith Publicity are pleased to offer their help. We were at the vanguard of the self-publishing revolution and among the first agencies to promote self-published authors and their books. Any stigmas from the past about the way a title was published are dropping by the wayside. Today good content is king. If the quality of your work is strong, you have a good chance of success.
Marketing books is also growing more complex and multi-faceted. It's a combination of the added opportunities of online promotion with a substantial increase in the number of titles published. The two are coming together to create one of the most crowded and competitive marketplaces ever know. The good news is that there is more opportunity—the challenging part of breaking through to promote your self-published book and reach interested readers. Savvy authors realize it is a combination of their efforts and, ideally, those of a professional book marketing firm to provide added promotional support.
What Authors Can Do to Market Self-Published Books
First off, it's essential to think of self-publishing a business; as a second career. Therefore, self-published book marketing needs to be well planned and strategic. Just as you wouldn't start a business without a plan, you need a solid one as you prepare to release your book. While book publicity and marketing are always crucial, there are many essential elements of your self-publishing business plan. When your approach is well-rounded and complete, it will increase your chances for success exponentially. You've put a lot of work into writing your book — make sure you don't drop the ball in the late stages of the game.
Therefore, it's vital to avoid being an author who has devoted many months or even years into writing a book, having it published, and then has no clue about what to do next. The critical factor for success is thinking ahead. Don't wait until your book is out; instead, have things ready before your book is available for purchase. You need to make sure that you have:
A thorough, comprehensive book publicity plan whether on your own or with a book marketing firm;
A quality website that is professionally designed and easy to navigate;
An active social media presence with robust content; and,
Well-rounded Amazon page copy, including a book description, author bio, and relevant keywords.
Will You Self Market or Work with a Firm?
Along with other leading professional book marketers, Smith Publicity offers self-published book marketing plans at many price tiers. Some of our services are advisory — we help empower authors to self-promote. Others who have the budget and choose to be less involved do retain us to do the legwork. While it is possible to self-promote, it's a time-consuming and multi-faceted process. It's also a given that if you skip marketing altogether, it's highly likely that you won't sell copies or build your author brand.
Also, many of our clients eventually tell us they consider writing their books to be the easier part of the entire process. Many were unprepared for the amount of effort that is required for self-published book marketing. Our best advice is to be prepared, operate as a business, plan strategically, and get professional marketing help where you need it. Lastly, here's a helpful article from BookBaby on things you need as venturing into your self-publishing career.
https://www.smithpublicity.com/wp-content/uploads/images-3.jpg
183
275
Smith Publicity
https://www.smithpublicity.com/wp-content/uploads/2023/02/logo-new-1.webp
Smith Publicity
2018-03-08 12:56:00
2021-05-26 04:42:01
How to Market Your Self Published Book