Books make ideal gifts. They are super-easy to buy, inexpensive compared to other gifts, and the gift giver can give something they know the receiver will like because they know their interests! It's not too late for authors to take advantage of the upcoming holidays to spark book sales.
So, here are some tips and tactics to add to your author marketing for the holidays: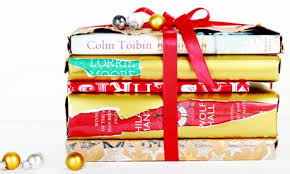 Gift guides. Many magazines, newspapers, online outlets and other media publish gift guides or prepare "best holiday gifts" lists. Although many print magazines look for gift guide recommendations in August, there are still many options closer to the holidays. Short-response media such as newspapers, online publications, online versions of TV shows (i.e., today.com) will take pitches for gift guide coverage up to just a few weeks, or even less, before the major holidays. If you don't have an author publicist it's not difficult to visit media outlet websites and collect email addresses and names. Start contacting media now to put your book on holiday coverage radars and create a path for exposure, and continue to ramp up efforts throughout the Fall.
Offer something special. Sell books from your website, and offer to gift wrap and sign copies of your book. Since you won't be losing a percentage of sales revenue as you do when selling from online sellers such as Amazon, you can offer your own special holiday prices for your book.

Be charitable

. In your promotional efforts, announce that a percentage of sales will go to a charity you identify. Some people are skeptical that people actually follow through on giving a percentage of sales, so make it known that you'll post a copy of the check you send after the holidays, or will post the thank you letter you receive from the charity.

Local Events

. Check your local library, civic organizations, places of worship, and schools to find relevant holiday events where your book could be a welcome addition. Offer to sign books and sell at very discounted prices.

Try something crazy

. Why not take a shot with something creative? Send a few copies of your book, or perhaps even 10 copies, to distributors for stores such as WalMart, Hallmark, etc. or send directly to independent bookstores. Simply include a note saying they are welcome to give the books to their own charity or to members of their staff. You never know, this just might get the attention of the right person who then might want to distribute or carry your book!

Send out some good mojo

. If your book is a good fit, send a few copies to jails and prisons in your area as donations to their libraries. Paying it forward can never be a bad thing!
Want to learn more? Call us today at 856-229-0807.
https://www.smithpublicity.com/wp-content/uploads/smith-publicity-logo-crop.jpg
0
0
Smith Publicity
https://www.smithpublicity.com/wp-content/uploads/smith-publicity-logo-crop.jpg
Smith Publicity
2018-09-12 11:31:50
2019-10-02 16:22:19
6 Ways to Boost Holiday Book Sales