Smith Publicity Book Marketing Quick Tips: Writing Quality ByLined Articles
A bylined article is an article written by an author that is then pitched to run as-is in print and online outlets. The author is given credit as the writer – hence "byline" – and typically a brief bio is placed at the end which mentions the author's background, book, website, etc.
Bylined articles can be very effective in book marketing because they provide ready-made material and can effectively spread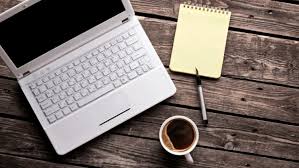 word about an author and book and spark sales. They can also significantly enhance an author's expert brand. When the author is a business owner or consultant, articles can lead to new business, prospective clients, speaking engagements, regular writing opportunities, etc.
But just writing an article is not enough. For an article to get picked up and run in a print or online outlet, it must be well written and conform to some industry standards.
Here are a few quick tips for writing quality bylined articles that can become important aspects of a book publicity push.
Select an interesting, useful topic. Bylined articles are not promotional in nature. They should be written to provide useful insights, information, ideas and and/or advice.
Examples:
Business author wrote an article on tips to remember people's names to enhance networking.
Self-help/nutrition author wrote an article about the five biggest myths of dieting.
Fiction author with a book about a serial killer wrote an article on how serial killers are "made."
Choose the right article headline.Peruse your favorite magazine and website for article headlines that grab your attention. Use active, not passive words. Highlight benefits, not features. Numerical headlines typically work very well.Examples of weak and strong headlines:
–Great Diet Tips for Everyone
or better …
–7 Tips to Lose 7 Pounds in 7 Days
–How to Invest Money for College
or better…
–5 Tips to Save for Your Baby's College
Keep length in mind.Articles are typically between 800 and 1200 words. If you're unsure what a specific outlet wants in terms of word count, just send an email to an editor and ask.
Edit, edit and edit! There's nothing worse than submitting a sloppy, error-filled article. Not only will it not be picked up, you'll likely eliminate your chances of getting in the publication in the future.
https://www.smithpublicity.com/wp-content/uploads/index-2.png
168
300
Smith Publicity
https://www.smithpublicity.com/wp-content/uploads/2023/02/logo-new-1.webp
Smith Publicity
2018-12-06 21:18:59
2019-10-02 19:49:13
Smith Publicity Book Marketing Quick Tips: Writing Quality ByLined Articles