Byline Articles: A Staple of Book Promotion to Build Visibility and Attract New Business Opportunities
Welcome back to Smith Publicity's Industry Innovations Series! In this new 12-part blog series, the Smith Publicity team will explore various industry-related topics: from the evolution of self-publishing to the explosion of podcasts to social media and how it's changed book marketing and much more. Each month, we will discuss how different innovations have evolved and their impact on our work as book publicists and the industry as a whole. Let's dive in…
As we celebrate 25 years of promoting authors and their books, one style of media placement—the "byline article"—has evolved to become a powerful tool to build visibility, authority, and business opportunities.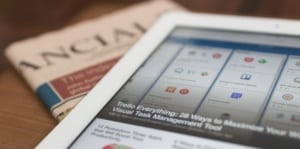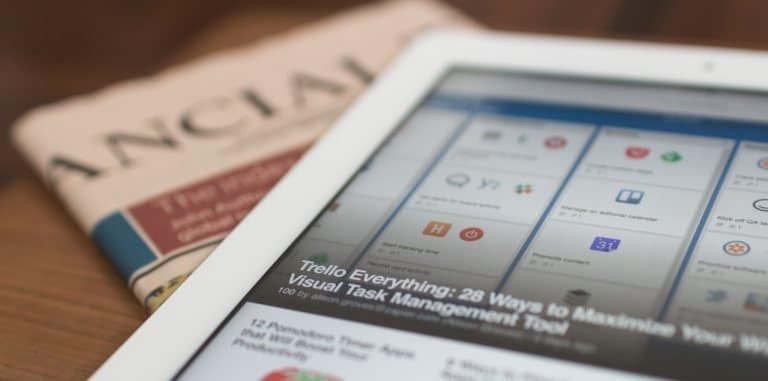 First, here is a quick definition: A byline article is written by the author—typically 700 to 1,000 words—and is published by a magazine, newspaper, blog, or other digital media outlet. In our case, we ideally want to see the book title. In our work, we pitch or present these articles to targeted media contacts for placement. We often hear that highly "niche" outlets are more impactful as this strategy helps authors reach ideal audiences. This process, if successful, can take days, weeks, or even months. It's up to the media if and when they publish the article.
Here are a few client examples of byline articles from authors of different genres:
A Short Evolution of Byline Articles for Authors
Through the decades, media outlets have struggled with the need for new business models as they faced challenges, including navigating paywall strategies and new competition from lower-cost-of-entry digital-only media outlets. In many cases, we witnessed media outlets cutting staff and opening doors to article contributions from outside experts.
Over the years, as this model grew more popular, we saw media outlets refine their requirements from authors with the specific writing style, article length, etc., while the competition from "experts" seeking byline article placements soared. Of course, there is always the balance of a media outlet choosing a solidly written article by a highly credentialed expert versus a good article written by a "personality" with a big social media following. Media outlets measure the success of an article by the number of eyes on the piece. Therefore an author with a solid and engaged social media following who will "share" their byline article is an appealing source as this path will likely bring in new readers to the media outlet who will then read, share, and interact with the piece.
The Book Marketing Value of Byline Articles to Authors
As book publicists, we love byline articles because the author controls the content and can share reliable, actionable information to help their target audience.
The goal is for the reader to be intrigued by what they learn in the article and inspire them to discover more by visiting the author's website, buying their book, following them on social media, signing up for the newsletter or blog, hiring them in some capacity to speak, consult, etc. Our authors tell us byline articles are responsible for new clients, paid speaking engagements, book sales, next book deals, and more media opportunities.
Byline articles give authors great content to share on social media and allow them to authentically connect and interact with influencers and media contacts/outlets. This book marketing tactic is valuable today and into the future as the "as seen on" links, outlet names, and logos can be showcased for years on a website and author bio. They can be reshared many times across social platforms.
Here is an example from a 2010 TIME Magazine article from client John Warrillow, author of Built to Sell: Turn Your Business into One You Can Sell. What is great about this is 12 plus years later, his article is still searchable, continuing to differentiate John and his ideas. This placement gives him instant credibility. After all, TIME publishing his byline article showed they vetted him, showing the world that his views are worthy.
7 Quick Tips for Authors Writing Byline Articles
As book publicists, we work closely with our authors to brainstorm topics from their books or themes related to their expertise. We guide them on each outlet's ideas and writing style, edit the articles for minor changes and polishing, and navigate exclusivity (more on this below!). To start, here are key tips:
Get to the point! Let readers know immediately why they should read and what they will get from it.
Bullet points and numbers are significant: i.e., "7 biggest mistakes," and then number your article.
Try not to use "I," "me," and "my" too much…
The article should not be self-promoting in any way. Do NOT write "As I say in my book…."
Pay attention to creating a catchy title. Remember, your title will get people to read further. Look for popular examples for your target reader in the media outlets you will be targeting.
Keep the article format simple. One example: opening paragraph, identify the problem/issue, share four to six topics, and a strong closing summarizing your points.
Use personal stories, studies, statistics, examples, and anecdotes to illustrate specific points in the article; these bring flavor to the article. As part of the article, provide a short bio at the end. This is a great way to showcase your book, website, newsletter, etc.
Bonus tip: A note on exclusivity and planning your content sharing is once an article is published anywhere, even on your blog or on LinkedIn, many outlets will not consider the article as they require new content.
In the book publicity world, we highly encourage authors to incorporate a byline article strategy when marketing their book to help their target audiences learn valuable information. They bring credibility to an author's expert brand, give authors solid content to share on website/social platforms/bios, and boost the overall discoverability of their work—ideally opening doors to new and lucrative business opportunities.
by Sandy Smith, CEO
https://www.smithpublicity.com/wp-content/uploads/2022/09/matthew-guay-Q7wDdmgCBFg-unsplash-scaled.jpg
1270
2560
Smith Publicity
https://www.smithpublicity.com/wp-content/uploads/2023/02/logo-new-1.webp
Smith Publicity
2022-09-22 14:20:35
2023-02-02 14:10:33
Byline Articles: A Staple of Book Promotion to Build Visibility and Attract New Business Opportunities