Media Interview Training: Open Book with VP of Publicity Janet Shapiro
The All Things Book Marketing podcast is a popular biweekly show featuring book marketing and publicity tips from the top voices in the publishing industry. Be sure to subscribe so you never miss a new episode! Our Open Book series was established in 2022 and features interviews with Smith Publicity team members.
On the latest Open Book episode of All Things Book Marketing, we welcomed a very special guest: Janet Shapiro, our VP of Publicity, Smith Publicity veteran team member, and media trainer extraordinaire. Among the many hats Janet wears at Smith Publicity, she is the company's resident expert on getting authors prepared for their media interviews. What is media training and why is it important? Let's dive in…
What is media training?
Media training is a process that we, at Smith Publicity, take authors through in preparation for their interviews with the media. Most often media training is most appropriate and helpful for broadcast interviews, but we have also used it to prepare authors for coverage such as expert commentary.
What does the media training process look like?
The team at Smith Publicity will evaluate what's needed. Based on the author's book and the news cycle, the team will come up with questions that an author could be asked in an interview. It's important for authors to focus on the question, "What is the need for my book in the current news cycle? Why now?" This will help form the most timely and helpful response.
For example, a recent training for an author whose book centered around resiliency and the social and emotional impacts of certain traumas, focused on the message they could get across in a television interview, as an expert source, surrounding a breaking-news tragedy. The first question we wanted them to be prepared to answer was: what are three things you would want the audience to know? We wanted the author to focus on takeaways that could help the audience and community.
Storytelling is also going to be huge with the media. Let's say an author has a memoir and has overcome particular challenges; the question then becomes, what were the challenges and how did they overcome them? What wisdom or advice can their story offer others?
Smith Publicity does media trainings via Zoom, as it is crucial to be able to visually see the author: their expressions, reactions, background, etc.
Who benefits from media training?
Almost every author can benefit! It is so helpful and important for taking an author's message and distilling it for the media, as well as for consistency. If an author plans to participate in interviews or expert commentary as part of their book marketing strategy, media training is key!
Why is media training important?
Media interviews are often extremely short, and the time flies by. As mentioned above, media training will help authors zero in on the message and top points they want to get across during an interview. Knowing in advance what they want to say and how they want to say it will help them make the best use of a short amount of time.
Aside from coming up with an author's main message, media training is also helpful for practicing answers to questions that interviewers may ask. One of the fears authors often have when it comes to interviews is that they will feel put on the spot, or will "mess up" the interview somehow; that is much less likely to happen if an author has rehearsed their responses and feels comfortable with the delivery!
What are some tips for doing an interview on camera?
Doing an on-camera interview can be nerve-wracking for even the most seasoned author! Again, the prep is essential for feeling comfortable in the moment. If you've set everything up beforehand and practiced what you are going to say, things are going to go more smoothly.
Of course, this advice will depend whether an interview is in-person or virtual, but either way, you should generally look right into the camera. In an in-studio environment, there will be people there to help direct where you should look. If you're doing an on-camera interview from home, make sure your background is simple and professional (and be mindful of any mirrors behind you, so viewers won't be able to see the reflection of your computer screen!).
The same rule of simplicity goes for what you wear, as certain patterns and colors can show up very differently on camera. Be sure to keep it somewhat simple and polished. It's a good idea to always ask whether you will be on-camera for an interview, but if it hasn't been specified whether or not you will be on camera for an interview (say, a podcast interview, like this one!), assume you will be and be camera-ready.
Any other tips for authors about media interviews?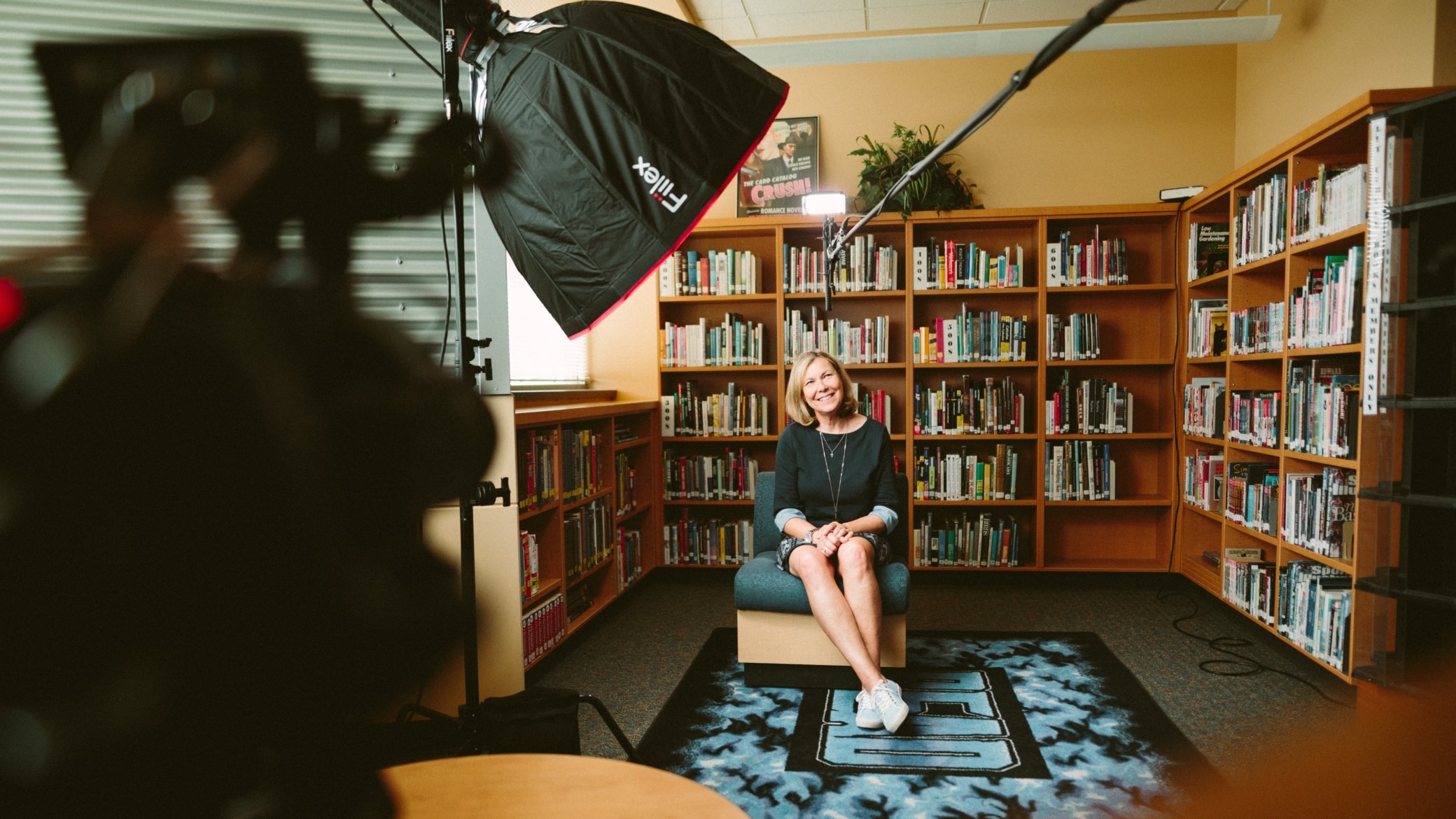 Often, one of the main concerns of an author is whether or not their book will be mentioned. This is another area media training can help finesse, as it will seem very unnatural to throw your book title into the middle of a conversation or interview. Instead, it's best for an author to be ready to mention "as I explore in my book (title)…" As publicists, the Smith Publicity team will also be sure to put your book title as part of your byline, so on screen it may appear "Jane Doe, author of The Best Book."
If you work the book title in these ways, it will feel much more natural and less salesy; however, if your book has not come up for some reason before the end of the interview, feel free to mention it at the end. And, of course, always offer a gracious thank you to the host!
https://www.smithpublicity.com/wp-content/uploads/2023/05/Janet-Podcast-Graphic.jpg
1080
1080
Smith Publicity
https://www.smithpublicity.com/wp-content/uploads/2023/02/logo-new-1.webp
Smith Publicity
2023-05-05 11:13:34
2023-05-05 11:13:34
Media Interview Training: Open Book with VP of Publicity Janet Shapiro