Podcast Episode: How Authors Can Become Thought Leaders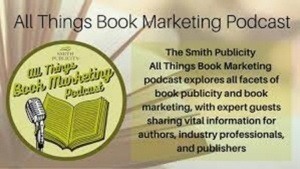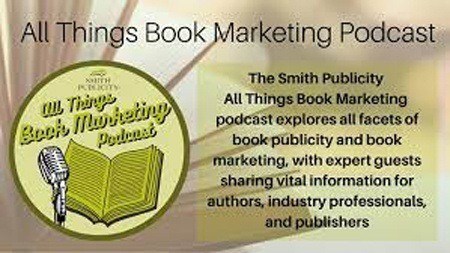 The Value of Thought Leadership for Authors with Peter Winick
Peter Winick is a recognized authority on thought leadership, a crucial topic for authors to understand. Thanks to their books and knowledge, they are uniquely qualified to be regarded as thought leaders in their fields, and with the distinction comes many opportunities in public speaking and media coverage. In this episode of Smith Publicity's "All Things Book Marketing" podcast, host Mike Onorato speaks with Peter in a thought-provoking discussion about the value of thought leadership and how it benefits business and professional practice leaders.
This podcast is a must-listen if you're considering writing a book as a personal or business publicity generator. The power and notoriety of your literature and its book marketing campaign can serve as a platform in many ways, and being considered a thought leader is one of them. An increasing number of books today are written for reasons other than selling copies because of the potential exposure they generate. Many business leaders pen them as a way to advance their points of view in an industry or profession and demonstrate broad and future-focused knowledge (aka thought leadership). Understanding the concept when your book is in the planning stages is an asset.
We work in every genre but are particularly well established in the business and nonfiction book promotion arenas. Our publicists are experts at working with business authors to help them earn the media coverage their books deserve — and as a connected benefit, to promote their businesses and attract new clients. We're experts at personality cultivation and have proven effective methods to increase your visibility and make target audiences aware of your book and business. Our author branding efforts are an excellent fit for business book authors and help them earn speaking platforms and media interviews. These combine to produce an impressive level of visibility.
If you're planning ambitious sales goals and growth for your business, consider writing a book if you have not done so already. If you focus it on topics of interest related to your business, you'll earn substantial coverage that pays dividends in the form of new clients for years to come. It will also give you a platform to become a thought leader in your field or industry.
About Peter Winick
Peter Winick is the host of the "Leveraging Thought Leadership" podcast and founder and CEO of Thought Leadership Leverage. For the past two decades, he has helped individuals and organizations build and grow revenue streams by designing and growing their thought leadership platforms and acting as a guide and advisor for increasing business-to-business sales of thought leadership products. His clients come from a diverse set of backgrounds and specialties. They include New York Times bestselling business book authors, members of the Speakers' Hall of Fame, recipients of the Thinkers50 award, CEOs of public and privately held companies, and academics at prestigious institutions such as Yale, Wharton, Dartmouth, and London School of Business.
https://www.smithpublicity.com/wp-content/uploads/2021/05/winick.jpeg
160
160
Smith Publicity
https://www.smithpublicity.com/wp-content/uploads/2023/02/logo-new-1.webp
Smith Publicity
2021-05-10 20:02:01
2022-04-26 08:33:41
Podcast Episode: How Authors Can Become Thought Leaders