Greatest Hits: The Top 5 Most Downloaded All Things Book Marketing Podcasts
Book Marketing Podcasts See Continuous Audience Growth
Any good summer soundtrack is filled with the greatest hits; why should your podcast playlist be any different?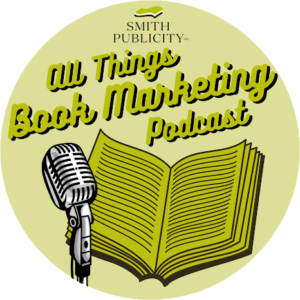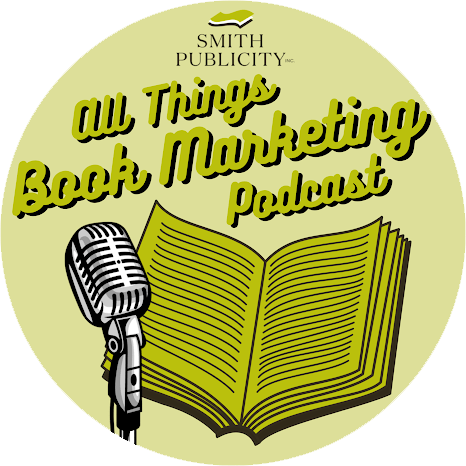 Since 2016, Smith Publicity's All Things Book Marketing podcast, hosted by Vice President of Publicity Mike Onorato, has covered a sweeping range of book marketing and book publicity topics. Whether you're a first-time or seasoned author, self-published or traditionally published, a publisher, or another member of the book world (we welcome all!), the valuable insights, tips, and knowledge shared are sure to benefit, inspire, and help you perfect your craft.
For All Things Book Marketing, Onorato interviews a variety of fascinating guests from across the industry. No stone is left unturned, and no hot topic is left unexplored, with behind-the-scenes glimpses and actionable takeaways for all aspects of writing, publishing, promotion, and beyond.
Today we share the top five most downloaded episodes of All Things Book Marketing for your listening enjoyment and professional development:
In this episode, we discuss the various paths to publishing with Jenn T. Grace, Founder of Publish Your Purpose Press, a publishing company that includes the PYP Academy, with programs that teach aspiring authors how to publish their books. Demystifying the options, authors have when it comes to publishing and what, exactly, a hybrid publisher is – this is one episode you won't want to miss!
During this quick but value-packed listen, Corrin Foster, director of marketing and branding at Greenleaf Book Group, shares her knowledge about virtual book launches, eBook promos, and connecting with booksellers with us. As our world has shifted to mostly virtual and projections indicate this trend could last, Foster dives into best practices to help every author navigate an increasingly digital world.
During this episode, author Farzana Doctor is the special guest, highlighting how she employed social media initiatives for her book launch, managed virtual book events, and spearheaded her own marketing. We also discuss how authors can approach social media, best practices, and pitfalls to avoid – empowering them with the knowledge they need to succeed.
This episode's guest is Joshua Demarest, Executive Director at CatStone Books. CatStone Books is a non-profit publishing company that specializes in publishing minority voices in speculative fiction. CatStone offers the annual Samuel R. Delany Fellowship, a $10,000 grant to one author per year from a diverse background. They also run a school donation program that gives away over 1500 books to teachers and school libraries in impoverished districts across the U.S. and Wink BC, a book club for blind and visually impaired readers. Demarest discusses the mission behind CatStone Books, the current landscape of the publishing industry, and the importance of amplifying marginalized voices across the industry and beyond.
In this special episode, the Director of Publicity Services speaks with CEO Dan Smith about the keys to successfully marketing self-help and wellness books. Some of the topics discussed include: what types of media are most impactful for self-help and wellness authors, how and why many authors in this genre use their books and marketing coverage as tools to build their personal brand, how publicists cultivate and maintain their relationships with top media contacts, behind-the-scenes at the Today Show with clients, common mistakes self-help and wellness authors make when it comes to book marketing and the thrill of making good things happen for authors.
There you have it! Our top five most downloaded episodes, all at your fingertips and ready to be added to your playlist. Speaking of downloading: If you enjoy these episodes, we'd love for you to like the All Things Book Marketing podcast, share the episodes that resonated most with you (and download them so you can listen to them again – bring a pen to take notes!), and subscribe so you never miss an episode.
Thank you to our special guests for imparting their wisdom and to you for being a part of our community!
https://www.smithpublicity.com/wp-content/uploads/2021/08/Podcast-Logo-All-Things-Book-Marketing-copy.png
2160
2160
Smith Publicity
https://www.smithpublicity.com/wp-content/uploads/2023/02/logo-new-1.webp
Smith Publicity
2021-08-12 13:11:51
2021-09-12 10:39:11
Greatest Hits: The Top 5 Most Downloaded All Things Book Marketing Podcasts