What Leadership Means to Smith Publicity: A Word from President Marissa Eigenbrood
The Open Book series airs every month and includes brief interviews with Smith Publicity employees. Each episode will offer an inside look into book marketing and publicity, as well as tips for publishing professionals and authors alike. Keep an eye out for more!
By Marissa Eigenbrood, President, Smith Publicity
The definition of leadership is listed as: "the action of leading a group of people or an organization." However, the definition of good leadership, while not officially listed anywhere, is much more than that. What makes a good leader? What does strong, positive leadership do for a company? What traits does a good leader possess?
At Smith Publicity, leadership in book markeing goes far beyond simply setting an example or directing employees. For over 25 years, integrity has been at the core of Smith Publicity's values. From a one-man show to a company of just a few to the dynamic team we have today: leading with integrity has been an absolute must.
Another reason to focus on good leadership: among the many genres and types of books and experts that the Smith Publicity book publicity team promotes is leadership, and in recent years this niche has become increasingly popular and important. How can we promote leadership topics if we don't practice what we (and the experts we promote) preach?
The effect of great leadership qualities certainly trickles down to all branches and members of a company, and Smith Publicity has been no different. Strong leadership demonstrates consistency, care, clarity, and so much more in all they do. These qualities make all team members feel secure and supported, which in turn allows them to excel in promoting our clients and their books, which in turn leads to happy and successful clients.
In the most recent Open Book episode of the All Things Book Marketing podcast, Smith Publicity President Marissa Eigenbrood joined host Olivia McCoy to discuss what leadership means to her.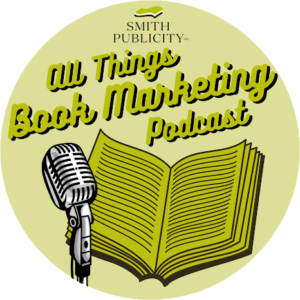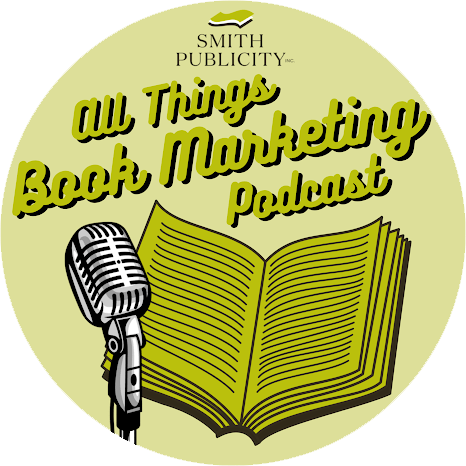 More About Marissa Eigenbrood
Recently promoted to President, Marissa has been a longstanding team member at Smith Publicity, beginning her career at the company nearly 14 years ago as a publicist and business development associate. Over the years, as the book marketing agency has grown, so has Marissa's role rising to Senior Publicist, to Director of Operations, to Vice President, to Senior Vice President, and now to her current role as President. She has been an integral part of the continued growth and development of Smith Publicity.
Marissa discusses what her new role means to her, how she approaches the concept of leadership and how it applies to Smith Publicity as a whole, how she feels about being a woman in a leadership role, and what she wants other female leaders to know, and much more. Be sure to listen to the full episode for a great behind-the-scenes book marketing and promotion insight with Smith Publicity's President.
https://www.smithpublicity.com/wp-content/uploads/2023/01/Marissa_FINAL-816x1030-1.jpeg
1030
816
Smith Publicity
https://www.smithpublicity.com/wp-content/uploads/2023/02/logo-new-1.webp
Smith Publicity
2023-01-12 13:34:16
2023-02-07 10:12:13
What Leadership Means to Smith Publicity: A Word from President Marissa Eigenbrood