The 5 Essential Ingredients of an Author Media Kit
As an author, you've probably gotten a lot of marketing advice centering around building an author platform. Whether it's Twitter or TikTok that's the hottest new social platform on the block at the moment, there's never a lack of excitement being drummed up for the latest shiny new marketing fads year after year.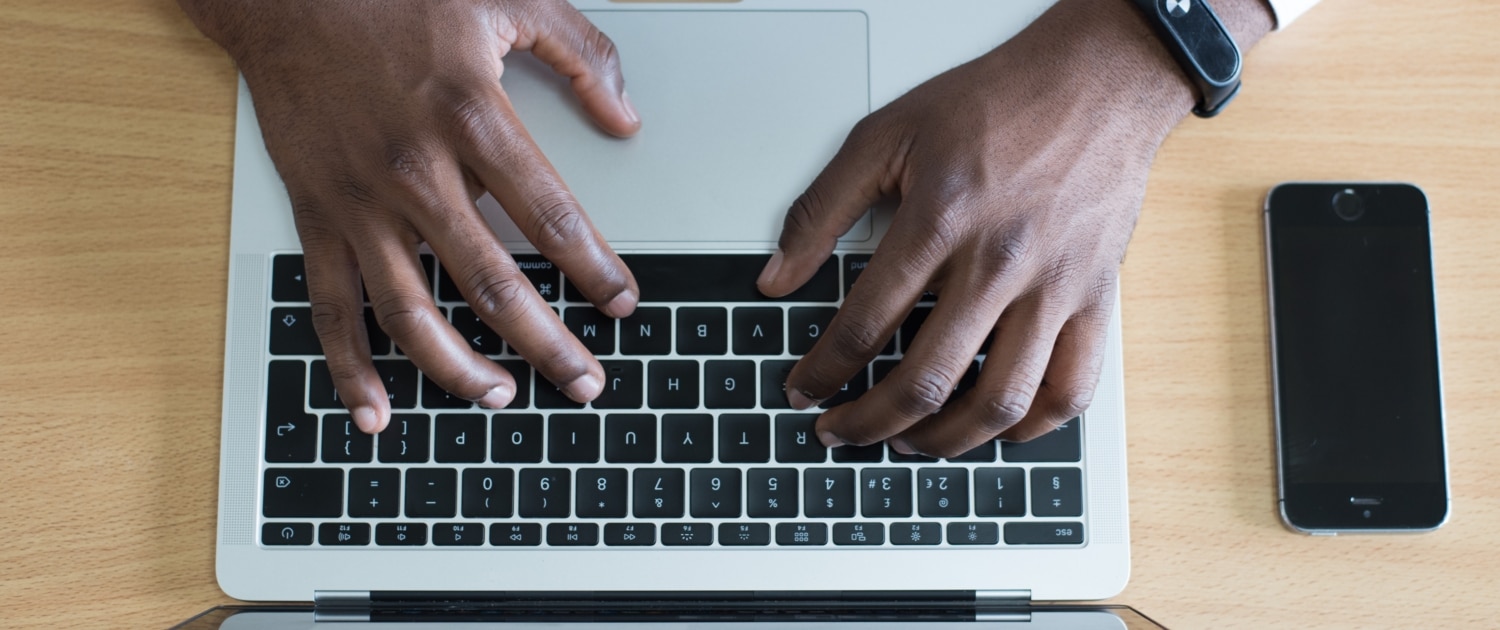 But one quietly reliable marketing tool for authors has been buried beneath all of that noise: the author media kit.
An author media kit is exactly what it sounds like: a press kit that authors can put together to quickly and easily share information about their books with the media. Think of it as your cheat sheet when it's time to send your book out to book reviewers, libraries, and media outlets like newspapers and magazines. It makes it simple for others when the time comes to promote your book, giving them the SparkNotes on your new release—and it saves you time as well, while giving you control over how your book is presented once it's in the spotlight.
But what exactly should go into an author media kit? Some components of an author media kit can be optional, such as a press release. But others are absolutely essential. In this post, we'll go through the five things that must go into a media kit.
1. Bio
Including an author bio in your media kit probably goes without saying. You want to make sure that your reviewers know who the writer is behind the book they're reading — and that's what your bio is for.
If you're at this stage of the promotion process, you should already have a finalized bio in your pocket. But in case you don't, here are some pointers for what a good author bio should look like:
Write it in third person.
Make it short and sweet! Under 300 words is great; between 100 to 200 words is ideal.
Keep it relevant, and try to relate it back to your book.
Personalize it so that your author bio feels like you, but avoid adding irrelevant details like "Jane Doe wishes that she had brown hair."
If you're stuck, take a look at example bios of your favorite authors and take a metaphorical leaf from their book — and don't forget to include a professional author headshot along with your bio.
2. Contact information
Don't just stop at sharing your professional email address! Consider all of the platforms where readers could find you. That might include:
The URL of your author website
Your Twitter handle
Your Instagram handle
Your TikTok handle
Your professional email address
Your author newsletter
If applicable, this is also where you should include the name of your literary agent.
If you don't have any social media presence, it's strongly recommended to get a head start on it when you can. Read this article if you need more convincing. Pick the platform that you feel most comfortable on and dip your toe into the water by interacting with fellow authors, reviewers, and readers.
3. Sell sheet
The star of the show is, of course, your book. That's where the sell sheet comes into play as a one-page document that lists information about your book cleanly and simply. In addition to an image of your book cover and the synopsis of your book, here are the product details that would be important to include on such a sheet:
Title
Author
Genre
Price
# of pages
ISBN
Publication date
Synopsis
Formats available
Available on… (retailers)
Territories sold
Reviews
4. Tip sheet
You also might come across this framed as a "Sample Q&A." But the idea behind it is the same: it's a document of discussion topics and questions that will help media professionals when it comes to interviewing you about your book. A lot of good interviews are heavily prepped beforehand, and this tip sheet is key to ensuring that.
To create this document, think about what you want to talk about when it comes to your book. Are there certain themes that you want to draw attention to? Key ideas that you'd like to expand upon? Characters who you want to bring up? How is your book similar and dissimilar to other books in your genre?
Or you may want to talk about the behind-the-scenes that went into bringing this book to life. What was your inspiration behind the story? What did your personal publishing journey look like? Select a handful of pertinent questions, and provide sample answers for each of them. The more passionate you are about the questions themselves, the more it makes for an engaging interview.
5. Book excerpt
For the book excerpt, you can include the few pages of your book, or the entire opening chapter. Think of this as a trailer for your book — something to pique the receiver's interest and prompt them to pick up your book.
Congrats! If you put these five things together, then you have the makings of a solid author media kit that you can pull out at any time to promote your book. Remember to keep it up-to-date, and you're well on your way to a successful book promotion strategy.
Rose Atkinson-Carter is a writer with Reedsy, advising authors on all things publishing, from explaining the role of ghostwriters to understanding book genres like literary fiction. She has previously written for Bang2Write, The Writer's Path, and more. She lives in London.
https://www.smithpublicity.com/wp-content/uploads/2023/02/cytonn-photography-ZJEKICY5EXY-unsplash-scaled.jpg
1389
2080
Smith Publicity
https://www.smithpublicity.com/wp-content/uploads/2023/02/logo-new-1.webp
Smith Publicity
2023-02-23 12:35:47
2023-02-23 12:35:47
The 5 Essential Ingredients of an Author Media Kit