Hire a Book Marketing Agency to Grow Your Book's Audience
How to Reach Your Target Readers with Effective PR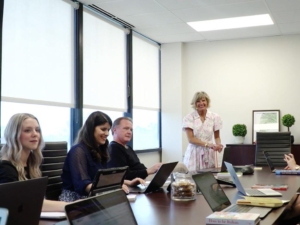 The word "discoverability" looms large in book marketing for good reason. It refers to helping target readers find out about your book – the people most likely to buy and read it. While you may be able to find some of them on your own, book marketing agencies know how to broaden your reach.
Nearly all successful (and profitable) books today, fiction and nonfiction, have received some form of professional marketing support.
We're at a unique moment in book publicity because the media is at a crossroads. Traditional outlets delivering mass audiences still exist, but online opportunities that are more niche are now also well-developed. Our book publicists who work in the trenches daily have a handle on these opportunities.
If your book's publication date is on the horizon and you're asking yourself should I hire a book marketing firm, there are many things to consider.
What Do Professional Book Marketers and Publicists Do?
What a book PR firm does depends on the type of services you've selected. There are more ways to market a book than ever, but some are much more effective. At Smith Publicity, we believe strongly in generating third-party media coverage to reach your target readers.
News stories – newspapers, news websites, blogs
Video interviews – TV, online video sharing
Audio interviews – radio shows, podcasts
Reviews – traditional media, online reviewers
What's so important about media coverage for your book is the endorsement it implies. You can self-promote as much as you can on your website, social media, emails, newsletters, etc. Still, people are impressed when the media mentions you, especially if target readers are in the audience.
It takes current knowledge of the media and lists of the right contacts for your genre to get results. You could attempt it yourself and learn through trial and error, or you can hire a book marketing firm like ours that has the necessary expertise to broaden your reach and grow your audience.
How Do You Get My Book Covered in the Media?
Carefully and creatively crafted pitches are the cornerstone of successful book publicity campaigns. It all begins with the pitch because it's what sparks an editor or producer's interest. Seasoned publicists understand their media contacts' interests and can write pitches that appeal to them.
An effective pitch often does more than describe your book – it connects it to trending topics and events of interest to make it newsworthy.
Although describing your book in pitches to the media is necessary, it's even more crucial to make it stand out. The trick is to show people why your book is more interesting, entertaining, or valuable than others in its genre. Skillfully presenting your content in powerful pitches will help you earn more coverage.
What Will You Use to Promote My Book?
Pitch letters and press kits are as helpful today as they have always been – and we make them available in an electronic form, but also available in a physical, snail-mailed form in some cases.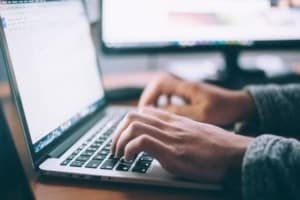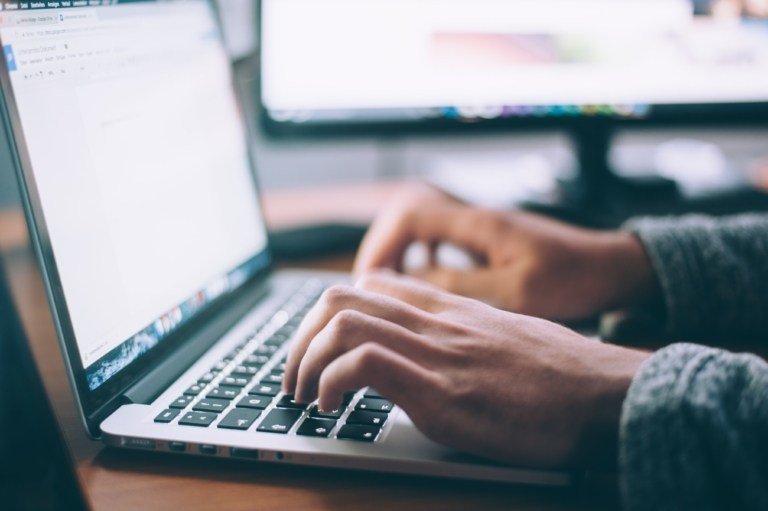 Providing clear and easy-to-read information is vital. You need to expect that the media receives many coverage requests, and professionally packed information always helps.
Pitch letter or email
Press release
Your bio in short and long forms
A professionally taken headshot
Sample books or excerpts (often digital files)
Author's website
Promotional add-ons for some books, such as video trailers
Media consolidation and staff reductions have the people on the receiving end of book coverage requests stretched thin. When we make their jobs easier, we win more coverage.
Book marketing campaigns are driven by key messages. They are the things you tell the media (and others) to spark interest in your book. Ideally, you want to be compelling and sound new and different – asking for coverage of an often-repeated topic won't get you far!
Your book may have several target audiences; if so, you'll want to have key messages for each group.
Developing key messages can be part of a pre-campaign brainstorming meeting. It's also one of the reasons you may want to hire an agency like ours instead of a single book PR agent. Our teams of publicists are known for lively and productive brainstorming sessions with many good ideas.
Is There Anything I Can Do Before Hiring a Publicist?
Being ready with a well-written and professionally produced book (edited, well-designed cover, strong title, and subtitle) is the most important thing an author can do in advance. But marketing programs also benefit from a well-developed "author's platform" that includes these elements:
Author's website – well designed with adequate information
Active social media on two platforms
Email list of contacts – fans, business colleagues, friends, family, etc.
Book PR campaigns work better from a strong foundation, and spinning off your author's platform is an excellent way to begin. Target readers and the media we pitch will look for your website; your social media posts can cross-pollinate with the media campaign, and you can email your contact list.
Used alone, your platform will have some success in promoting your book, but when combined with a media campaign it can produce must more substantial results – and grow your book's audience exponentially.
Lastly, Discuss Your Goals with Your Book Marketer – Always
People today write books for many reasons, and being clear about your goals helps grow your audience with the right people.
For example, business executives today often write books to promote themselves and their businesses. In other words, they are trying to generate business PR more than sell copies of their books.
On the other hand, you may be trying to develop a full-time career as an author and want to sell books, eBooks, and audiobooks in significant quantities. If that's the case, it requires different campaign goals.
At Smith Publicity, We Know How to Increase Your Audience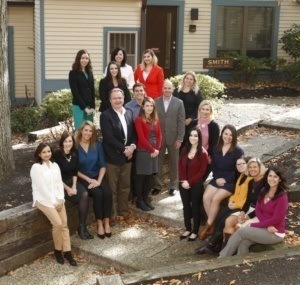 Ready to get started planning a marketing program to increase your book's audience? If yes, we'd love to help. Since our founding in 1997, we've successfully promoted thousands of books in every genre.
We offer campaigns and service levels at various prices, one of which will be ideal to meet your needs. Please call or contact us online today!
https://www.smithpublicity.com/wp-content/uploads/2023/01/smith-company-vid-cap-007.jpg
768
1024
Smith Publicity
https://www.smithpublicity.com/wp-content/uploads/2023/02/logo-new-1.webp
Smith Publicity
2023-06-13 17:56:03
2023-06-14 12:09:30
Hire a Book Marketing Agency to Grow Your Book's Audience