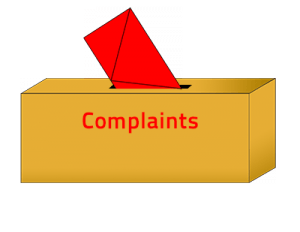 5 of the Most Common Complaints Smith Publicity Hears From the Media
It's easy for authors – and book publicists – to complain about the media. From a lack of response to what we see as great pitches or super-short interviews that barely give an author a chance to talk to a host or reporter not mentioning a book, it can indeed be frustrating.
But it's essential to keep in mind that it works the other way as well. Reporters, editors, producers, guest bookers, and hosts often get frustrated with authors. Here are a few common complaints we hear from the media about authors:
Not being available when they say they will – or when they confirm an interview. This can rightfully drive a producer or editor crazy. The process of scheduling an interview can be cumbersome, with lots of back and forth. When it's finally confirmed, and an author then says they're not available, an author – and publicist – can burn valuable bridges.
Canceling at the last minute. We've had clients not show up for national TV interviews! Or, cancel the morning of an interview – whether with radio, TV or with a print journalist. It isn't just annoying; it's disrespectful and rude!
Not sharing links or promoting it on the author's social media. Publicity is the ultimate "you-scratch-their-back …" business. Authors can benefit themselves and help a media outlet get exposure by sharing links to interviews and stories on social media. When they don't, many producers and editors take note!
Not fulfilling writing deadlines. For many non-fiction book marketing campaigns, byline articles can be an excellent way to secure coverage in print and online publications. When a media contact asks an author for an article related to their area of expertise, it's a great opportunity. So, when the topic is confirmed, a deadline provided, and then … nothing, it's not just a lost opportunity but also a lost media contact for future pitching.
Over-mentioning their book in interviews. It is one of the most common complaints. An author is interviewed on the radio, and every other sentence says, "As I say in my book …" This can make an interview awkward, distract the host, and just doesn't make for a good interview. When an author is on the radio, he/she is there to provide information, entertain, instruct, help, or simply offer an engaging dialogue that is interesting to listeners. Promotion for a book should come naturally, not forced.
So, authors, it's a two-way street out in the crazy world of publicity. All you need to do is mostly keep the Golden Rule in mind: If you were in a producer, editor, or host's position, how would you like to be treated?
It's that simple!
https://www.smithpublicity.com/wp-content/uploads/complaint-box-web-300x232.png
232
300
Smith Publicity
https://www.smithpublicity.com/wp-content/uploads/smith-publicity-logo-crop.jpg
Smith Publicity
2018-08-27 17:57:03
2021-05-26 04:36:17
5 of the Most Common Complaints Smith Publicity Hears From the Media