Smith Publicity 2023 Book Marketing Scholarship Winner
Annual Prize Recognizes Outstanding Persuasive Writing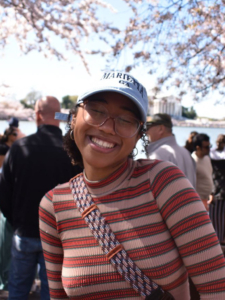 We're delighted to announce the winner of our 2023 Smith Publicity Book Marketing Scholarship.
Sydney M. Carver, a student at George Mason University, has been selected as this year's recipient after submitting her persuasive essay on the topic of "Is there a book that you think should be required reading for everyone? Write an essay persuading your audience to read this book."
Carver chose Bird by Bird by Anne Lamott and wrote a beautiful and heartfelt description of what she felt made it so special – as well as how it related to her life and outlook. She highly impressed our team of judges at Smith Publicity.
For years, Smith Publicity has offered a book marketing scholarship opportunity to high school seniors and college undergraduates. Each applicant must write and submit a persuasive essay addressing the year's prompt, as persuasive writing is very relevant to Smith Publicity's team of book publicists.
The Smith Publicity team looks forward to reviewing the scholarship submissions each year—and ultimately choosing a winning essay— because we believe wholeheartedly in the persuasive writers of tomorrow.
Carver's persuasive essay resonated with our team, and we are pleased to be a small part of her journey as she reaches toward a bright career and future.
A Q&A with Our 2023 Scholarship Winner, Sydney M. Carver
Smith Publicity: You wrote a beautiful winning essay on the topic of "Is there a book that you think should be required reading for everyone? Write an essay persuading your audience to read this book." What stood out about this topic to you?
Sydney Carver: Thank you so much! I feel incredibly blessed to have this opportunity and write about something I feel so passionate about. Bird by Bird ignited my passion for both literature and life by demonstrating how writing can act as mirrors and windows into the true human experience.
I was initially struck by the way this topic encouraged writers to advocate for books written to be read, with the assumption that many of the books that this topic calls for – are the ones written to make a positive impact upon readers (admittedly, my favorite type of book!).
So, this idea of "required reading" sheds light on the reader's duty to share – a duty often felt after reading a book that truly deepens our humanity. And any story that expands our sympathy and understanding of ourselves and others deserves a place on that list.
Smith Publicity: Aside from the book you wrote about for this essay (which was very convincing, by the way — it's now on multiple staff member's "to read" list!), what is another book you've read recently that you've enjoyed and/or a favorite genre that you always come back to?
Sydney Carver: Though I love a good escape into fantasy through YA fiction, my reading habits tend to return again and again to nonfiction. Some people dismiss this genre as a bit dull, but I really enjoy learning about new topics this way! Especially when the author is evidently passionate about what they're writing about.
A nonfiction book I recently enjoyed reading was "The Empathy Exams," which consisted of a series of essays written by Leslie Jamison that examine empathy as a theme in different ways. It's incredibly compelling to read, so I recommend it to those interested in exploring the psychology of empathy as both an intellectual concept and an emotional experience.
Smith Publicity: You are a member of the class of 2026! What do you hope to do after you graduate?
Sydney Carver: When I began my studies at George Mason, I did not yet have a clear vision for my long-term goals and purpose. All I knew was that I wanted to graduate successfully and begin making my mark on the world. And while these remain goals of mine, I've found that my goals are now infused with a larger purpose.
Of course, I want to continue reading and writing. But for me, three years from now, tackling that plan starts with learning through a different means: through traveling. I want to explore other parts of the world and learn from different cultures and experiences to nurture a positive impact on the field that I work in.
So, until then, I hope to practice living with more intentionality and purpose so that these dreams can flourish!
Scholarship Opportunity to Return Next Year
Those interested in applying for the 2024 scholarship should stay tuned for the official announcement and opening of the application process in early 2024.
More About Smith Publicity — a Book Marketing Leader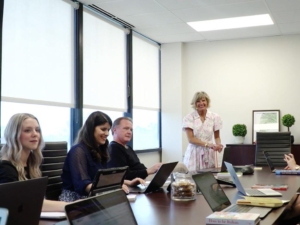 The annual Smith Publicity Book Marketing Scholarship is part of our service to the industry and the people who work in it. We also provide book PR and marketing insight through a unique webinar series that's available to attend free of charge.
Our website and blog have extensive information about successfully promoting books in every genre. Also, we were early in representing high-quality self-published books and their authors and, through the years, have pioneered many book publicity techniques in broad use today.
Our experienced team of publicists also has expertise in author branding, personality cultivation, social media management, and many other services allied to book promotion. We encourage you to reach out today if you need professional book marketing services.
https://www.smithpublicity.com/wp-content/uploads/2023/07/2023-scholarship.jpg
768
1024
Smith Publicity
https://www.smithpublicity.com/wp-content/uploads/2023/02/logo-new-1.webp
Smith Publicity
2023-07-13 10:12:31
2023-07-14 14:32:16
Smith Publicity 2023 Book Marketing Scholarship Winner